Date night for Ricardo Allen consists of study sessions with his wife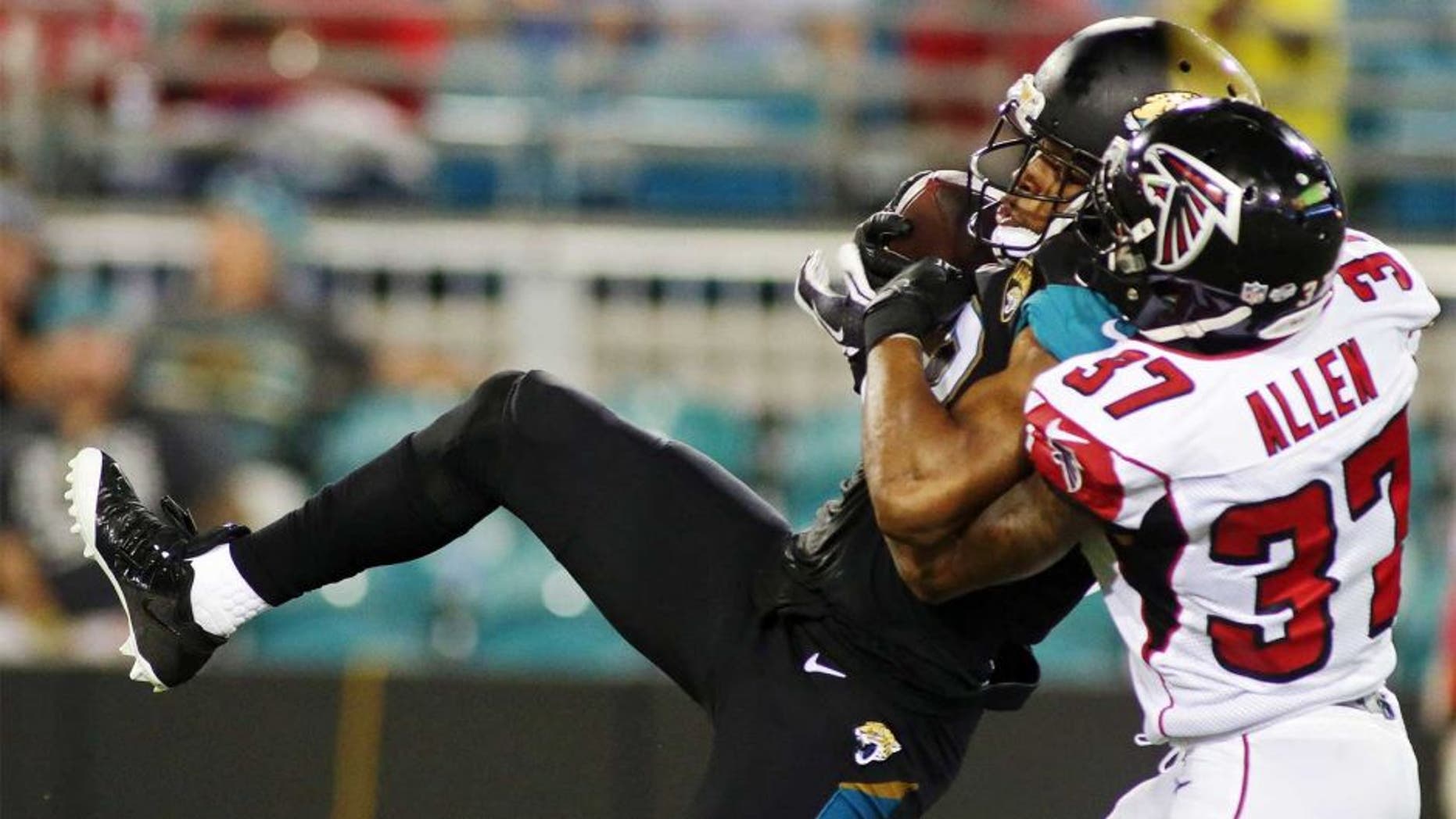 Free safety Ricardo Allen knows there's no rest for those who want to be great. Apparently, his wife Grace knows it as well, according to Vaughn McClure of ESPN. As McClure explains, one of Allen's biggest critics is his wife, who breaks down film with him on a regular basis.
Grace Allen wouldn't deny it either, even calling the study sessions their "date night."
"It was a new extreme getting the whiteboards, but it's pretty much like a date night," Grace told ESPN. "And we'd be like, 'All right, let's have some dinner, and we're sitting down at the table, so let's study some film.'"
It's apparently gotten so intense that Grace is able to call mistakes that Ricardo did before the safety even notices them.
"She studies just as much," he said. "She can tell me what I do wrong before I even notice. One time I overran a play, and she was like, 'The reason you overran that play is because you crossed your feet.'
"I sit on the ground and draw every formation, every coverage known to man. She'll be like, 'In this formation, who travels with the tight end?' I'll be like, 'The strong safety travels with the tight end.' Then she'll be like, 'Where's the nose tackle at?' And I'll say, 'The nose tackle is away from the tight end.' Where's the 3-technique at? 'To the tight end's side.' When she's quizzing me and we're going through defenses, you just naturally learn it."
That right there is true love. Grace is all-in on her husband Ricardo and his NFL career. While he's made an impressive transition in his second season from cornerback to safety, it's obviously the off-field work that's helped him improve his game on a consistent basis.
Stories like this are the ones that make you truly respect a player, but also respect their spouse for giving that extra 110 percent to help however possible.
(h/t ESPN)