Darryl Dawkins, former basketball player, dead at 58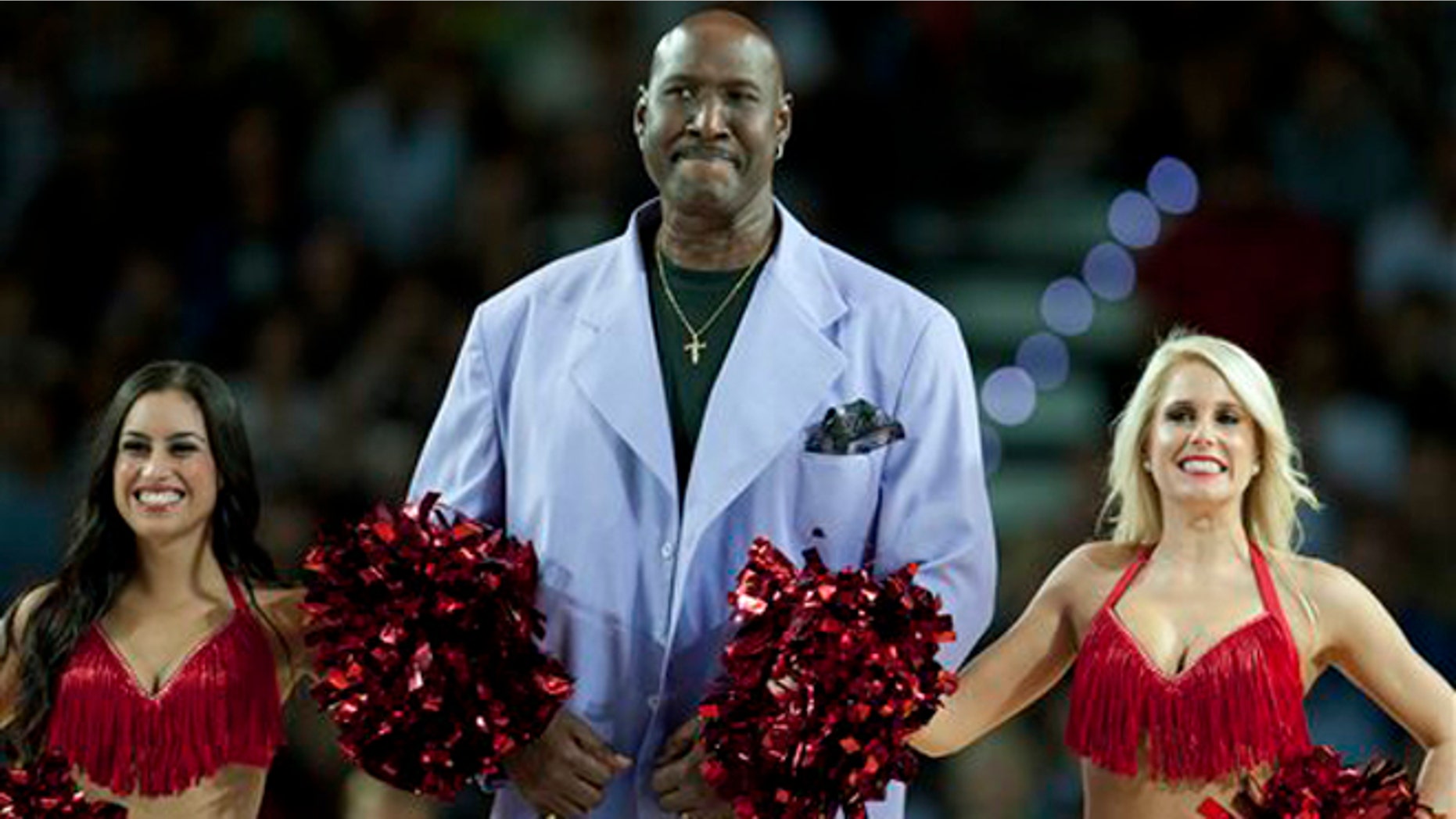 Darryl Dawkins, the flashy basketball player who had a habit of nicknaming his backboard-breaking slam dunks, has died, according to Eastern Pennsylvania's WFMZ. Dawkins, who was 58, lived in the Lehigh Valley following his playing career.
The cause of death was not identified. Other outlets later confirmed the initial report of Dawkins' death.
Nicknamed "Chocolate Thunder," Dawkins was the first player ever drafted directly from high school to the NBA in 1975 and spent 15 seasons playing pro basketball. In 726 games with the Philadelphia 76ers, New Jersey Nets, Utah Jazz and Detroit Pistons, Dawkins averaged 12 points and 6.1 rebounds.
Dawkins told Dime in 2011 that Stevie Wonder bestowed the "Chocolate Thunder" moniker on him.
"Stevie Wonder used to come to the ball games and they would have a guy sitting with him, and the guy would be holding on to his arm, telling him what's going on," Dawkins said. "And he would say, 'Hey, the big chocolate guy just put down a thunder dunk. The chocolate guy with another monster dunk.'"
After he retired following the 1988-89 season, Dawkins coached with the ABA's Newark Express and the Pennsylvania ValleyDawgs, according to WFMZ. He also served a stint as head coach of the Lehigh Carbon Community College men's basketball team.