Darrelle Revis to the Dallas Cowboys? Dez Bryant hopes so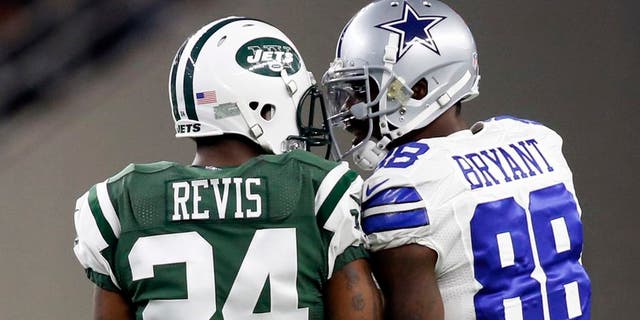 NEWYou can now listen to Fox News articles!
It started with a simple Instagram post by Darrelle Revis.
A picture of Revis and Dallas Cowboys wide receiver Dez Bryant with a mention of "The Battle of the Goat."
It didn't take long for Bryant to Tweet back at Revis, recruiting the free agent cornerback to join the Cowboys.
Revis was released on March 9th and the 31-year-old corner has been looking for work since…but the market for Revis Island has been quiet due to a drop in production last season.
The Cowboys are relying on a very young secondary, one rebuilt through the draft last month. If Dallas wanted to add some veteran presence to the unit, Revis could be an option…at least according to Dez.