Dana White: I was texting Miesha's fight round-by-round to Ronda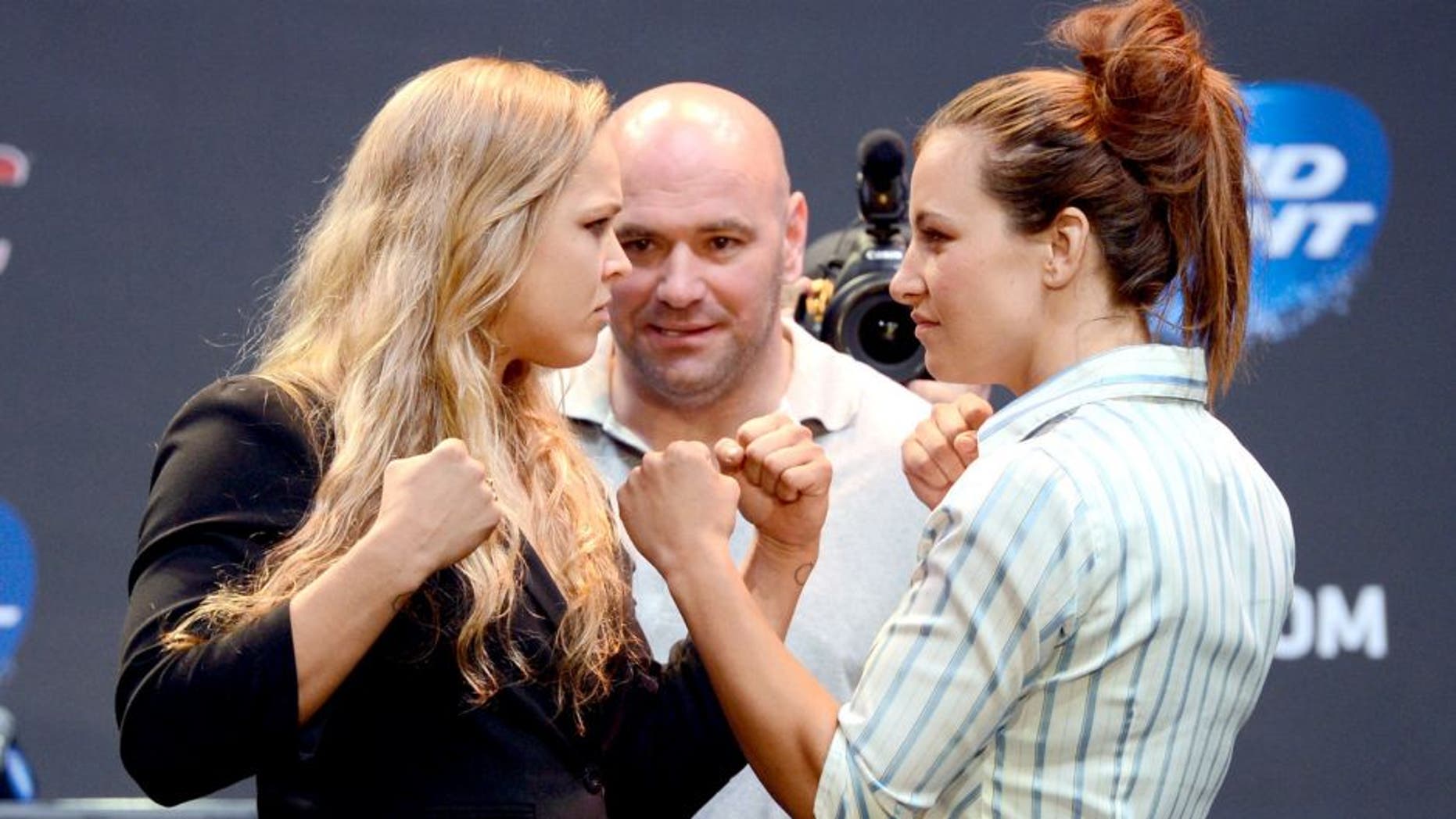 UFC president Dana White said that former Strikeforce champion Ronda Rousey has taken the necessary steps to earn another shot at the UFC women's bantamweight title after her hard-fought victory over Jessica Eye on Saturday night at UFC on FOX Fight Night in Chicago.
Tate, who has won her last four fights since her submission loss to Rousey in 2013 at UFC 168, was hurt early by Eye but showed true resilience through the final 12 minutes of the fight to take home the decision victory.
"Miesha Tate proves once again what a durable tough woman she is, man." White told FOX Sports' Karyn Bryant. "Jessica Eye was shredding her, was literally picking her apart in that first round. And Miesha will walk through everything you throw to land what she's got or to get you to the ground."
Tate will get the winner of next weekend's women's bantamweight title fight between reigning champ Ronda Rousey and challenger Bethe Correia at UFC 190. Many are assuming, however, that another bout between Rousey and Tate is all but certain, with Rousey touted as much as a 15-to-1 favorite leading into her fifth title defense.
Rousey says she's only focused on Correia at the moment, but that didn't stop White from giving the champ updates on tonight's No. 1 contender fight.
"We might have been texting back-and-forth about the fight a little bit," a smiling White said. "She says, 'I'm in selfish mode right now, only focused on one thing,' so I was updating her round by round."