Dana Holgorsen loved the Texas win so much he went surfing (VIDEO)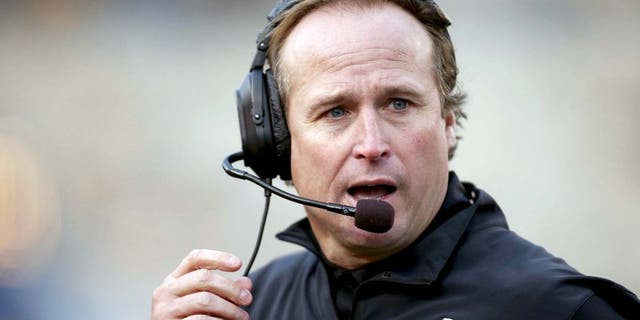 NEWYou can now listen to Fox News articles!
West Virginia coach Dana Holgorsen and the Mountaineers beat Texas, 38-20, on Saturday. Charles LeClaire USA TODAY Sports
The season hasn't gone as planned for West Virginia, so any win at this point of the season is a win worth really celebrating.
After the Mountaineers defeated Texas, 38-20 on Saturday, it didn't matter to them that the Longhorns actually have a worse overall record. West Virginia (5-4, 2-4 Big 12) still decided to party in the locker room as if it had just knocked off the defending champs and not a 4-6 Texas team that is now 0-4 on the road.
Coach Dana Holgorsen was in the middle of the action doing a little crowd-surfing.