Dan Quinn's motivational tactics are a welcomed change in Atlanta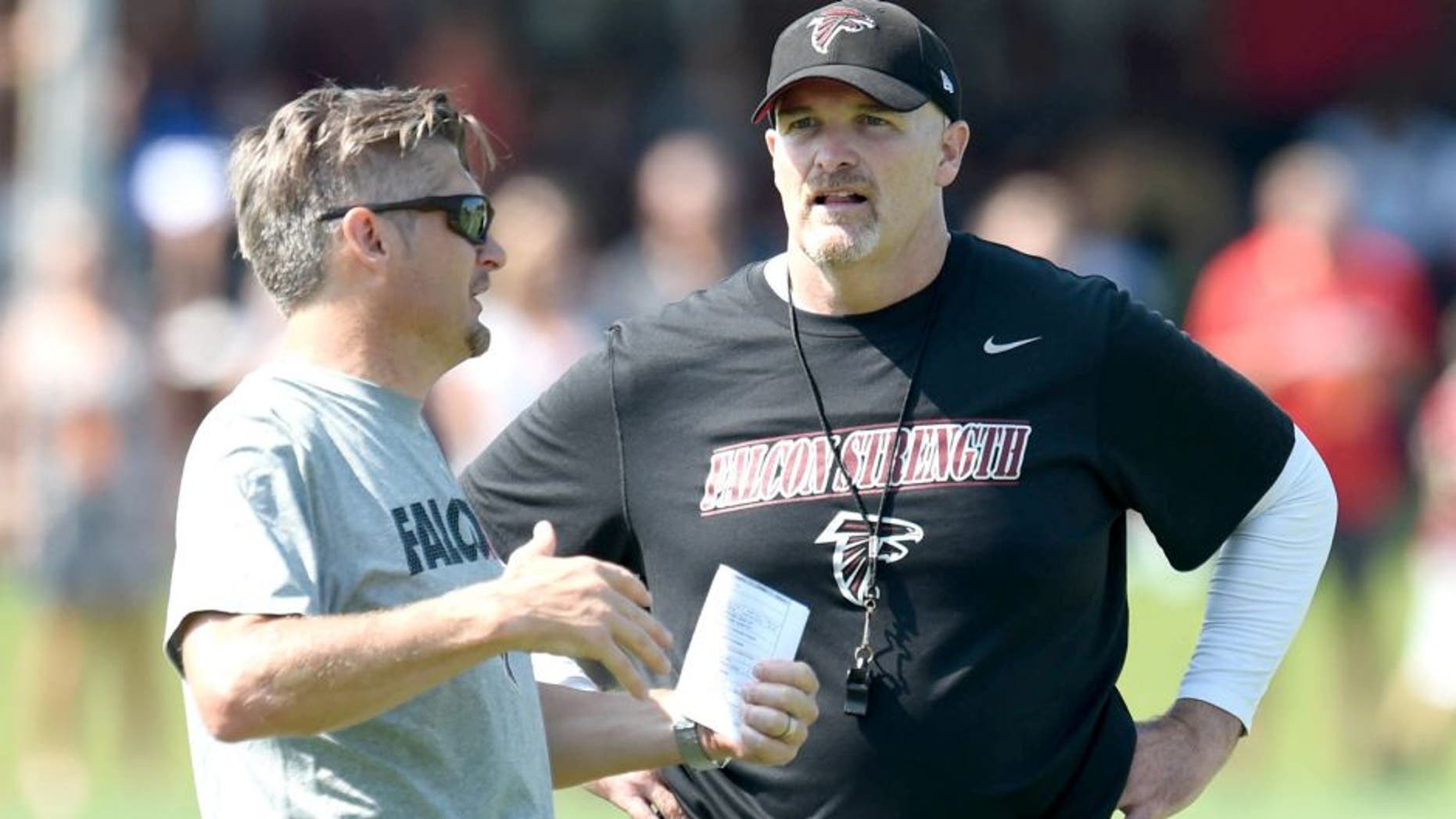 Dan Quinn has been, well, different for the Atlanta Falcons. Quinn has the type of energy that you love to see from a head coach, and apparently, the players and owner Arthur Blank, are absolutely loving it.
As Vaughn McClure of ESPN explains, Blank had nothing but great things to say about how Atlanta's practices have played out to this point.
"I think you get the most out of people -- whether it be an athlete or in business -- when they are not shackled by nerves and by fear of making mistakes," Blank told ESPN. "It doesn't mean they won't make mistakes. But I think they can be the best they can be, whatever that may be, if they feel free to make their plays, to use their athletic abilities, and to use their intellect.
"I think (Quinn) understands that. And I think we will get the most out of each individual player. And then the coaches will continue to coach the players up in areas where they have opportunities to get better."
While the energy and positive attitude that he brings is what Blank loves the most, one player, who McClure explains asked to remain anonymous, was all about the confidence Quinn has in his players.
"Coach Quinn shows so much confidence in you from the get-go," the player said. "He comes up to you the first few practices and instills confidence in you; just motivates you in the right way. I never had a coach like Coach Quinn. He's awesome. And these are younger coaches who want to develop you."
Then came the brutal blow to former coach Mike Smith and the old coaching staff.
"Last year with the coaching staff, it was like, 'You don't know what you're doing. You're an idiot. Get the hell out.' Now, you can play more free. You can play with confidence. You don't have to worry about making mistakes and going around walking around on egg shells."
It's obvious that things are different in Atlanta this year. The question is, how will that transition onto the field when the regular season kicks off?
(h/t ESPN)