Dallas Stars pick rights to goaltender Ben Bishop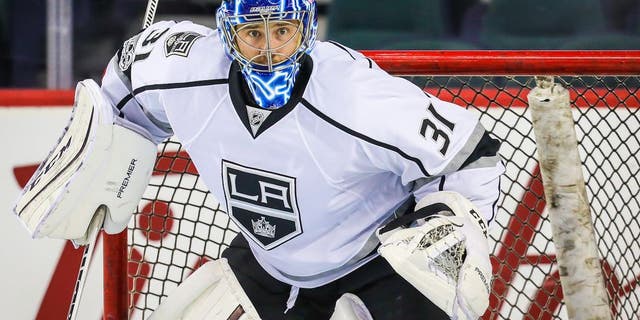 The Dallas Stars made a move to try and shore up their goaltending on Tuesday. Now, they have to sign Ben Bishop, whose rights they acquired from the Los Angeles Kings for a draft pick.
The 30-year-old Bishop will become an unrestricted free agent on July 1. Until then, Dallas will have exclusive negotiation rights with the goaltender.
The price for Bishop's rights was a four-round pick that Dallas had previously acquired from Montreal.
Bishop, 30, spent time with Los Angeles and Tampa Bay during the 2016-17 regular season, posting an 18-15-5 record with a .910 save percentage and 2.54 goal against average in 39 games played.
Bishophas appeared in 36 Stanley Cup Playoff games in his career, including a Stanley Cup Final run in 2014-15, posting a 21-13 record with a 2.09 goals against average and a .927 save percentage. His five postseason shutouts since 2014-15 are the most in the NHL.
"Ben has proven that he is one of the elite goaltenders in the NHL," Nill said in a statement. "This offers us the opportunity to negotiate with him before the free agency period begins."