Daily Fantasy Baseball Advice for July 10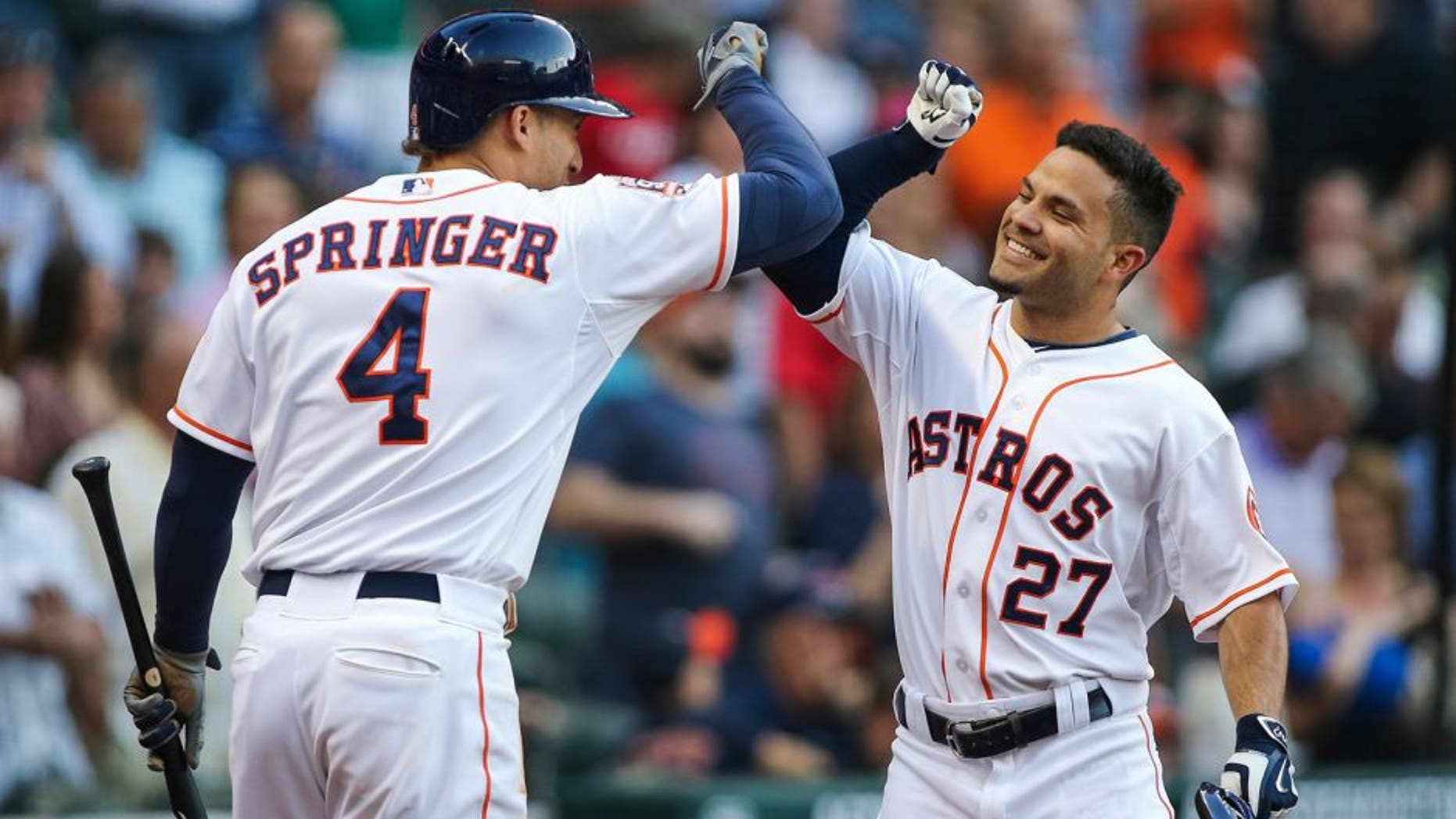 Welcome to today's daily fantasy post! Remember that you can find our posts on the brand-spanking new DFS home page, as well as the fantasy page. Bookmark those sites now!
Let's get to today's interesting facts, using DraftKings prices.
Five Things to Watch:
1. Here are the three highest projected over/unders, provided by OddsShark...
PHI/COL 12.5
DET/TOR 10.5
MIN/TEX 10.5
2. Weather: Should be all clear for Sunday.
3. You down with BvP? Jonathan Lucroy is 17-for-35 against Mike Leake. Elvis Andrus is 10-for-27 against Tommy Milone. Ian Kinsler has 3 HR in 21 at-bats against R.A. Dickey. Adrian Beltre is 9-for-19 with 2 HR against Milone.
4. Your three biggest pitching favorites for the night: Madison Bumgarner (-250) against the Diamondbacks, Kenta Maeda (-220) against the Padres and David Price (-215) against the Rays.
5. Sneaky stack options: The Royals aren't a team we stack often, but a matchup against Mike Montgomery, who is the lowest priced pitcher on Sunday, might be a good idea. The Rangers against Tommy Milone in a game with a high projected run total makes sense as well.
Must-Start of the day: Jose Altuve, HOU
Whenever Altuve catches a below-average southpaw, he's impossible not to play. Over the last three seasons, Altuve is hitting .355 against lefties, and we know his speed can add points to your total quickly as well.
Deal of the day: Tom Koehler, MIA
It might be tough to pull the trigger, but Koehler is at home against the Reds and is facing a pitcher with an ERA of 9.00 this season. With that in mind, he probably should cost more than $4700. If he can just survive and get some run support, he'll make back that price fairly easily.
Avoid of the day: David Ortiz, BOS
Big Papi is just 3-for-20 lifetime against Jake Odorizzi with five strikeouts to boot. You can look elsewhere at first base.
Stack of the day: Baltimore Orioles
Tim Lincecum has a 7.50 ERA and 2.11 WHIP since he has returned, which makes a stack of Baltimore's big bats awfully appealing. It won't be cheap, but Trumbo-Machado-Davis is hard to beat given the quality of the pitcher.
Starting pitchers:
Dallas Keuchel, HOU: We're still getting him at a fair price ($8,100) even though he's one of the biggest favorites on today's slate and should get plenty of run support against fellow lefty Sean Manaea. He's the most enticing mid-range option if you're looking for a win.
Madison Bumgarner, SF: There hasn't been a hotter pitcher in baseball as of late. Over his last ten games, Bumgarner has a 1.65 ERA, 0.83 WHIP and 72 strikeouts in 71 IP. Pitching at home, he's the chalk ace for the night.
Tom Koehler, MIA: "Deal of the day"
Catchers:
Nick Hundley, COL: If you want to get a piece of the Coors Field action, Hundley is a good way to do it. Eflin struggles against lefties.
Yasmani Grandal, LAD: He's finally warming up. Grandal is hitting .429 with 5 HR over his last seven games, and has a good matchup.
First basemen:
Chris Davis, BAL: One of the big bats in our Orioles stack.
Freddie Freeman, ATL: If you want to pick on home run machine James Shields, Freeman is a good way to do it. Shields has struggled with lefties this year.
Second basemen:
Jose Altuve, HOU: "Must-start of the day"
Robinson Cano, SEA: Great matchup against Dillon Gee, who allows a .397 wOBA to this side of the plate.
Third basemen:
Manny Machado, BAL: Orioles stack against Lincecum.
Adrian Beltre, TEX: Beltre is 9-for-19 with 2 HR against Milone.
Shortstops:
Carlos Correa, HOU: Could mini-stack with Altuve. Decent power and speed option at a tough position.
Elvin Andrus, TEX: BvP is on his side and he owns a 1.031 OPS over his last ten games.
Outfielders:
Mark Trumbo, BAL: Hitting .379 with 5 HR over the last seven games and is part of our Orioles stack.
George Springer, HOU: Good against southpaws and part of the mini Astros stack.
Giancarlo Stanton, MIA: Hitting .375 with 4 HR over his last seven games.