D-backs minor-league report: Strong start for Campos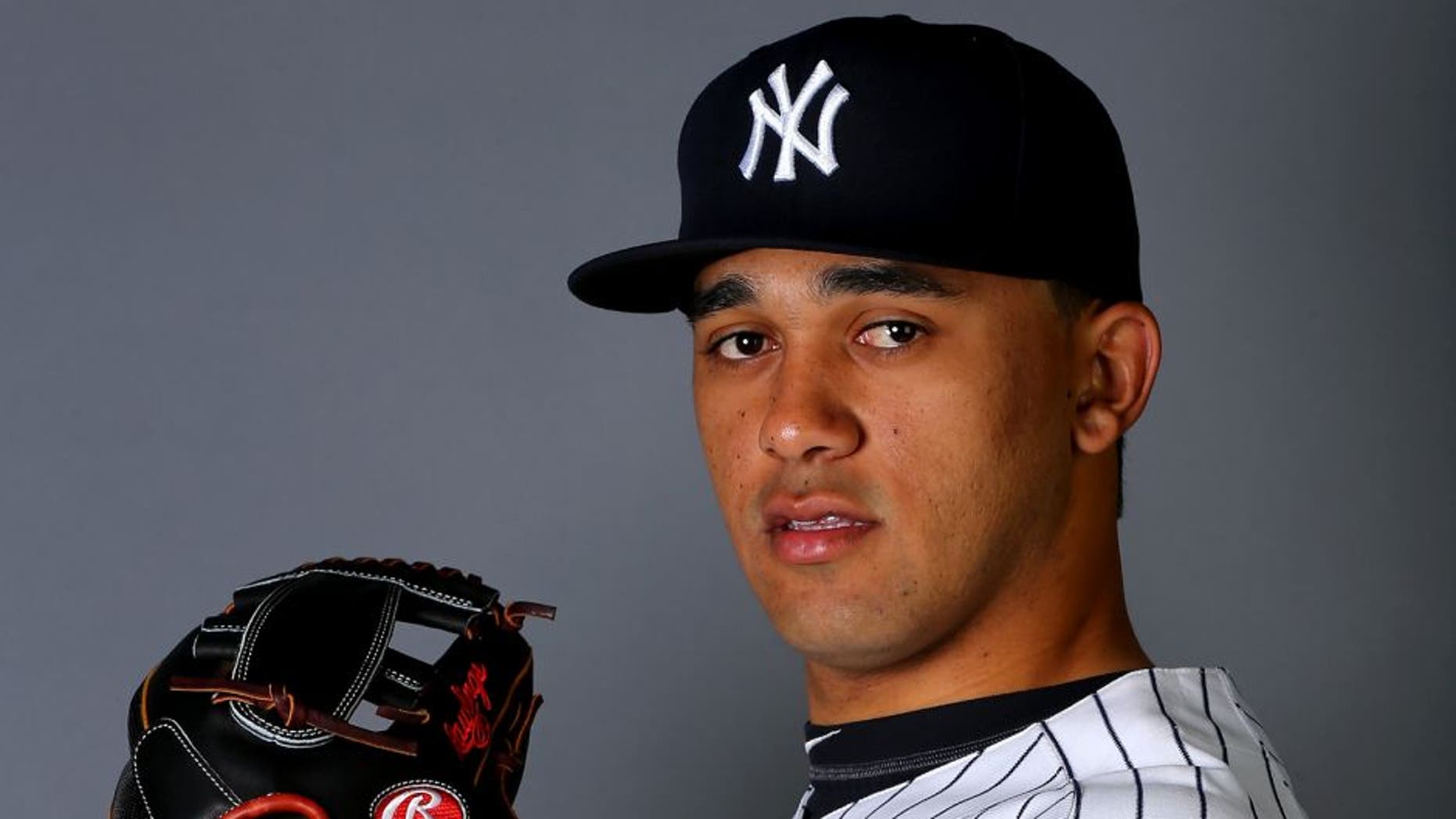 Right-handed pitcher Vicente Campos, acquired by the Diamondbacks from the New York Yankees last week in a trade for reliever Tyler Clippard, is ranked No. 4 among the organization's top 30 prospects in mlb.com's midseason prospect rankings.
Campos, a 24-year-old from Venezuela, made his Double-A Mobile debut on Wednesday night and limited Chattanooga to one unearned run in five innings to pick up the victory for the Bay Bears. He allowed four hits, walked four and struck out four. Counting his work in the Yankees' organization, he's 10-3 for the season with a 3.07 ERA.
Right-hander Braden Shipley, who was promoted to the D-backs two weeks ago and will start Friday night's game against the Brewers, remains No. 1 on the organization's prospect list.
Outfielder Socrates Brito, rehabbing a broken toe, is No. 2, and Reno left-hander Anthony Banda checks in at No. 3 -- a jump of 13 places from his No. 16 ranking in mlb.com's preseason prospect list.
Rounding out the top 10 are Advanced-A Visalia left-handed pitcher Alex Young (5), Mobile right-hander Taylor Clarke (6), Hillsboro outfielder Anfernee Grier (7), Mobile shortstop Domingo Leyba (8), Reno right-hander Tyler Wagner (9) and Reno outfielder Peter O'Brien (10).
Grier is one of three 2016 draft picks ranked among the organization's top 30. Hillsboro right-hander Jon Duplantier is 17th, and AZL D-backs catcher Andy Yerzy is 18th.
Grier, batting .240 with one home run and 9 RBI, hasn't played for Hillsboro since July 21, and Duplantier has pitched just one inning for Hillsboro (on June 21) following a heavy collegiate pitching load for Rice. Yerzy is batting .211 for the AZL D-backs in his first taste of pro ball.
Around the horn
Triple-A Reno: Shelby Miller makes his fourth start for the Aces on Thursdsay night. He's 2-0 with a 5.09 ERA in his first three outings -- 17 2/3 innings, 17 hits, 10 earned runs, 2 home runs, 6 walks and 20 strikeouts.
Outfielder Mitch Haniger (ranked 25th by mlb.com), the organization's player of the month for July, continues to mash for the Aces. He was 2 for 3 on Wednesday to raise his average to .383. Second baseman Ildemaro Vargas is hitting .352 in 17 games since being promoted from Mobile.
Relief pitcher Jimmie Sherfy (ranked 16th) finally gave up his third run of the season in Monday's 7-3 loss to Fresno. That's over the course of 44 2/3 innings, raising his ERA to 0.60. The major concern for Sherfy is walks -- he's issued 6 in 12 2/3 innings since joining the Aces.
Double-A Mobile: Taylor Clarke, a third-round draft pick in 2015, struck out 9 over 5 scoreless innings in a 2-0 victory over Chattanooga on Monday. Clarke gave up 4 hits and didn't walk a batter to improve his record to 5-5 with a 3.44 ERA in 11 starts for the Bay Bears. At three levels overall, he's 9-8 with a 3.16 ERA.
Advanced-A Visalia: Lefty Alex Young, a second-round pick in 2015, picked up his first California League victory on Sunday, striking out 8 and limiting Stockton to 1 hit and 3 walks over 6 scoreless innings. He is 4-4 overall with a 3.21 ERA in 15 starts split between Visalia and Kane County.