Cute & tough: Deep Dive podcast examines the sexualization in marketing of female fighters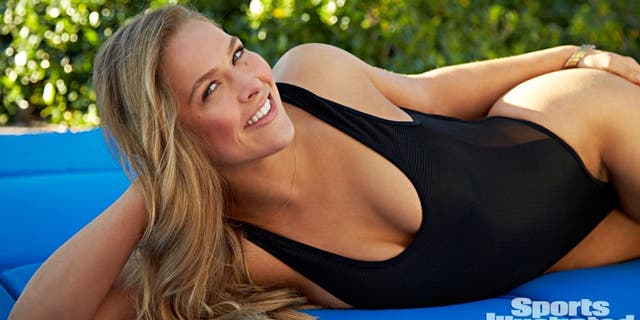 There always seem to be those among us who are not comfortable watching women do things that society has reserved for men. Sports is certainly one of those areas.
For many women who achieve financial success in sport nearing what is much more common for their male counterparts, it is often the case that their physical appearance is nearly as important to said success as their technical excellence. To be sure, female athletes who welcome being overtly sexualized can use that initially superficial attention to then point to their athletic prowess, but it is still an additional step, and may or may not net overall progress or good.
On this week's Deep Dive podcast, myself, Kirik Jenness, and Sam Sheridan discuss sex in MMA and sport. With four skilled, powerful, and beautiful women taking center-stage this weekend in Melbourne at UFC 193, it is a particularly good time to look at the topic.
Sam believes that to some men, seeing women in sport is a bit confusing because it forces them to look at women's bodies as capable of useful, activity, instead of just passive, or sexual ones. "I always feel that there's something very primordial about men watching sports. Something very basic. You're sort of wired to watch other men compete and judge them on a very strict level, and it's satisfying when they do it well. There's that mirroring aspect in your own brain," he suggested.
"I think where the discomfort comes in with watching women in combat sports is men have this object that they usually sexualize and now you're kind of appreciating on a technical level as you would a male body."
Kirik, who operates the largest MMA discussion forum and blog on the planet and who has struggled with whether or not it is fine to use sexualized images of female fighters to attract attention to even positive stories, jumped in to then ask, "I think the next question is, is it right?"
"In the end, is it good for the universe that I put up hot pictures of Ronda Rousey? I don't know. I struggle with it."
Female athletes certainly can and should be able to choose to take charge of their own image in any way they see fit, including posing for swimsuit spreads in the way Rousey has. What worries me personally is the feeling that female athletes are put in a position where they not only have to be great at what they do, but they also face the expectation from society that they have to be great while looking cute.
That is an extra burden that men don't have to deal with as much, in sports. Physical appearance doesn't seem to be so much of a barrier to entry for men as it is for women.
Sam said that is true in society as a whole, and not just in sport. "My wife is a director, and she can't go to work like male directors do – in sweat pants," he explained.
"If she looks like a soccer mom, nobody is going to listen to her. Sh-t ain't fair."
He then brought up the example of the women's 145 pound world champion, Cris "Cyborg" Justino. Who, Sam believes, in part because she doesn't go the cheesecake route the way other female fighters might, is having a more difficult time gaining prominence in the sport.
"'Cyborg' doesn't have the Gina Carano bite her lip grin but Cyborg is just whooping ass," he reasoned.
"She's just beating people up, and she's having a tougher time of it."
There is reason to believe, however, that the assumption that the only way female athletes can get attention or gain popularity is if they sexualized, is simply not correct. Society may be moving past what industry and marketers expect, at this point, according to recent studies that show sexualized depictions undercut perceived legitimacy in both male and female athletes.
For the complete discussion, please listen above, and then let us know your thoughts!