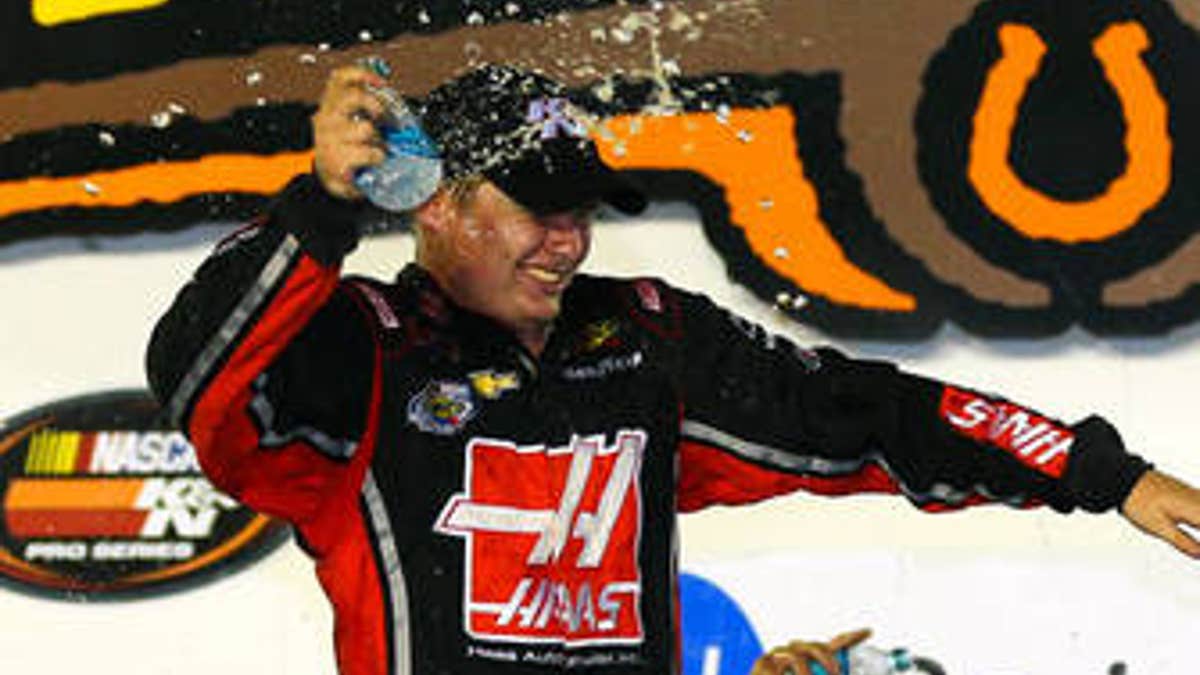 LOUDON, N.H. – K&N Pro Series East driver Cole Custer is looking forward to his next step up the NASCAR ladder when he graduates to the Camping World Truck Series next year.
Custer, 15, made a nice impression Friday by winning the pole for the North American Power 100 at New Hampshire Motor Speedway with a lap of 128.240 mph. It was his first start at the Magic Mile -- behind the wheel of the No. 00 Ken Schrader Racing Chevrolet.
"This race and Dover are the ones we're really focusing on," Custer said. "Road Atlanta, we should be pretty good. We'll see how it goes, but we really want to win the next two races."
Points leader Dylan Kwasniewski, Daniel Suarez, Cale Conley and Mackena Bell rounded out the top five.
In addition to running in the K&N Pro tour, Custer is planning to compete in eight to 10 truck races after he turns 16 on Jan. 23. Drivers under the age of 18 can run only on tracks of a mile-and-a-half or less.
Veteran crew chief Joe Shear Jr. will oversee Custer's truck program, which will feature Turner Scott Motorsports equipment but will continue to race out of KSR. Shear, 45, worked in the same role with Johnny Sauter for the past seven seasons before they parted ways in August.
"I'm pretty excited about the opportunity," Shear said. "Everything I've seen so far looks pretty good. There's always going to be stepping stones. It would be great to say we were going to go out and win three races, but then there's reality."
Custer, a sophomore at Tesoro High School in Orange County, Calif., is running his first K&N Pro Series East tour. On Aug. 2 at Iowa Speedway, he got his first win in just his ninth start. Custer is 11th in points but hopes to move into the top 10 before season's end.
"I think that's where we deserve to be," Custer said. "We don't have any short tracks left, so I think we're going to start gaining some positions in points. If we can finish eighth, that would be good.
"We've run really good at the bigger tracks. We struggled a little bit at the smaller tracks -- but I don't think our cars are all the way there yet. Our big-track stuff is really good. (Crew chief) Matt (Goslant) and the guys are good at finding what our cars really want on the bigger tracks, so I've adapted to those faster. We've had an up-and-down season but have been real good at the bigger tracks."