CUP: Year Of Changes For Danica Patrick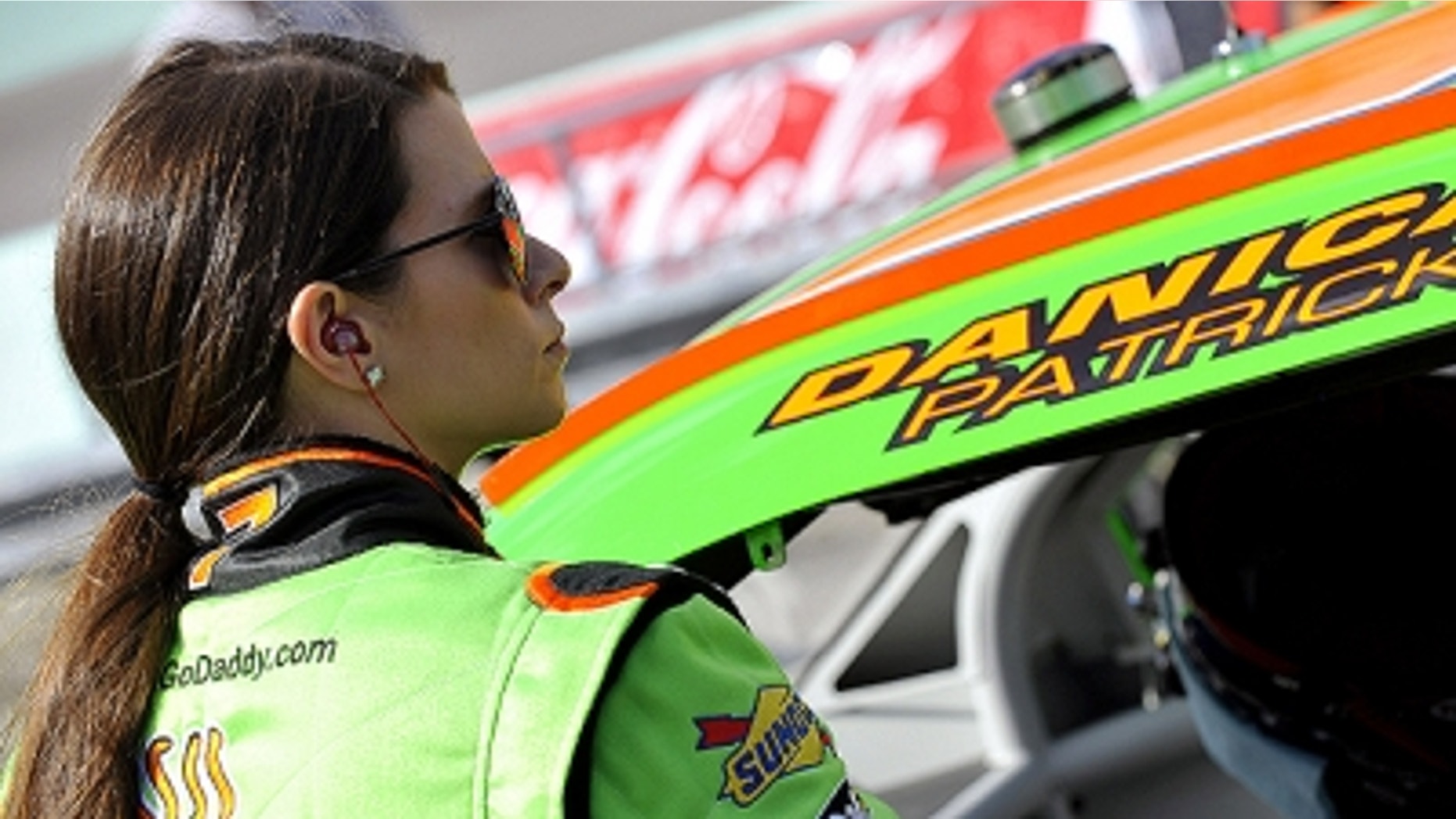 Someday, when Danica Patrick looks back on her 2012 racing season, she will see a year filled with transitions.
For the first time in her career, Patrick raced full-time in NASCAR in 2012.
Patrick made her first NASCAR Sprint Cup start in 2012.
In mid-season, Patrick's teams changed her crew chiefs on both the NASCAR Nationwide and Sprint Cup sides.
Longtime Patrick sponsor GoDaddy.com began moving away from the titillating and sophomoric ad campaigns that prominently featured Patrick.
And on Nov. 20, Patrick announced that she and husband Paul Hospenthal are divorcing after seven years of marriage.
Add it all up and it's been a big year for Patrick.
Next year will feature maybe the biggest transition of all, as Patrick move to the NASCAR Sprint Cup Series full time with Stewart-Haas Racing, where she will join teammate and boss Tony Stewart, as well as fellow SHR driver Ryan Newman.
The question is, is Patrick ready to move up and race competitively at the Cup level full-time?
There is no easy answer to it, in part because Patrick was on a much different program than most drivers in 2012. While she began the season intending to contend for the Nationwide championship, she quickly realized she wasn't ready to do that.
As a result, the 2012 campaign became largely an effort to learn the tracks, the rhythm of the schedule and prepare for 2013.
"I had a lot to expect when I started the year off and I think that's what put me in a little bit of an unhappy place after the second race (of the year) in Phoenix," said Patrick. "I just expected it to be going a little bit better right off the bat and be a little bit easier, but it just wasn't."
Patrick ended the season 10th in points, the best of any woman in NASCAR history. She also was named the most popular driver in the series. The flip side was that she had no top-five finishes, only four top 10s and finished a whopping 156 points — nearly four full races worth of points — behind her JR Motorsports teammate Cole Whitt.
On the Cup side, Stewart deliberately picked a very challenging 10-race schedule for Patrick in 2012, having her race at places like Darlington, Dover and Bristol.
"We picked races that were going to be hard," Stewart said. "They are not supposed to be easy. Her scenario is a little different than a lot of other drivers. She has been very eager to get to the Cup series and I still think more so than some people do that she has the ability to be successful at this level. The learning curve that she is going through has been a lot shorter than what it probably should have been."
On the Cup side, Patrick had a best finish of 17th in the second Phoenix race.
There were also a couple of awkward moments dealing with the on-track politics of the sport, most notably when she ran Sam Hornish Jr. into the wall on the cool-down lap at Talladega after Hornish had cut a tire and made contact with Patrick first. And then at Kansas Speedway, Patrick famously wrecked herself while trying to take out Landon Cassill, who had bumped her out of the way earlier.
The most encouraging sign for Patrick was her late-season improvement.
In her first 25 NNS starts of the season, Patrick's average finish was 20.8. In her last eight races, her average was 12.5, with a worst finish of 16th. That's a huge improvement, any way you look at it. And she was running 13th in the fall Cup Phoenix race when she got tagged coming to the white flag by Jeff Burton.
Patrick said she's ready for a good 2013 campaign.
"It's been a good year," she said. "I've learned a lot. I feel much more prepared for next year. I feel more comfortable with the cars, I feel more comfortable with the weekends and the schedules."
Tom Jensen is the Editor in Chief of SPEED.com, Senior NASCAR Editor at RACER and a contributing Editor for TruckSeries.com. You can follow him online at twitter.com/tomjensen100.