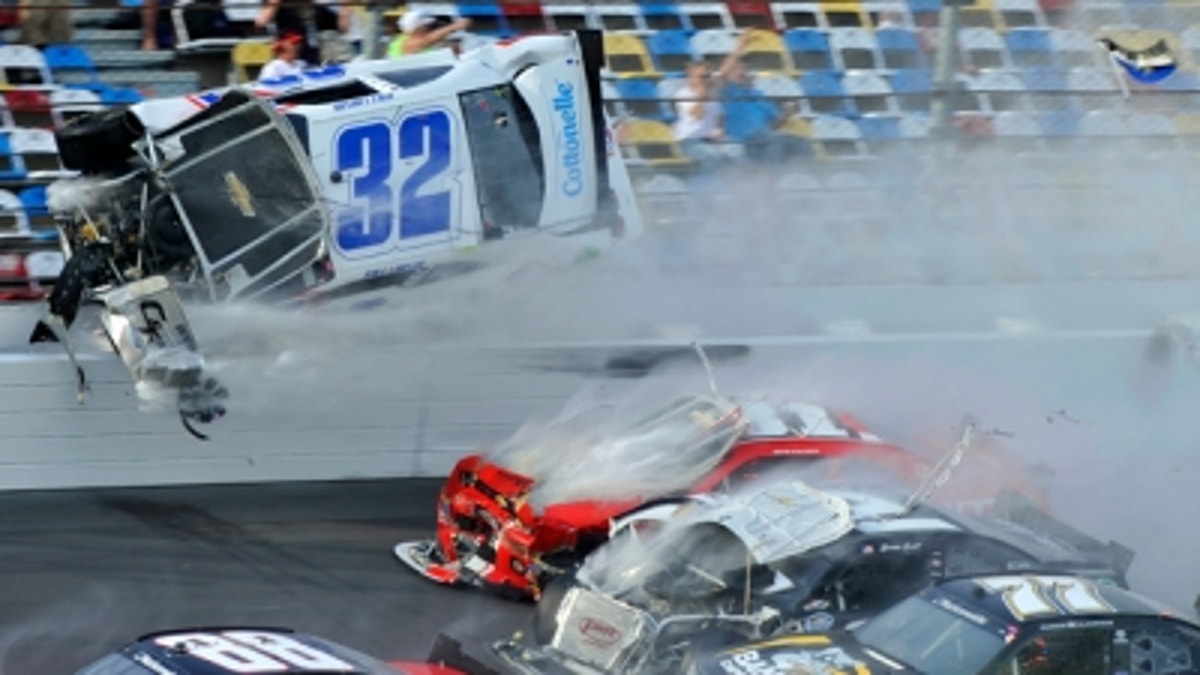 NASCAR and International Speedway Corp. executives have scheduled a Wednesday press conference to discuss results of an investigation into the Feb. 23 Daytona International Speedway race crash that injured numerous spectators.
More than 30 spectators were hurt when several cars crashed near the finish of the Nationwide race, sending a tire and car parts into the track's frontstretch grandstands.
After the crash, which happened on the day before the Daytona 500, NASCAR and ISC officials said they would look into all aspects of the accident and its aftermath before deciding on possible track or grandstand adjustments.
Scheduled to participate in Wednesday's 4 p.m. press conference are NASCAR senior vice president Steve O'Donnell, Daytona International Speedway president Joie Chitwood and Talladega Superspeedway chairman Grant Lynch.
The Daytona and Talladega tracks are owned by ISC. They host some of the fastest racing on the Sprint Cup circuit.
Among possible changes that probably were addressed during the investigation are strengthening and/or heightening of the catchfences that separate the racing surface from the grandstands.
Mike Hembree is NASCAR Editor for SPEED.com and has been covering motorsports for 31 years. He is a six-time winner of the National Motorsports Press Association Writer of the Year Award.