CUP: Long Day's Journey Into Night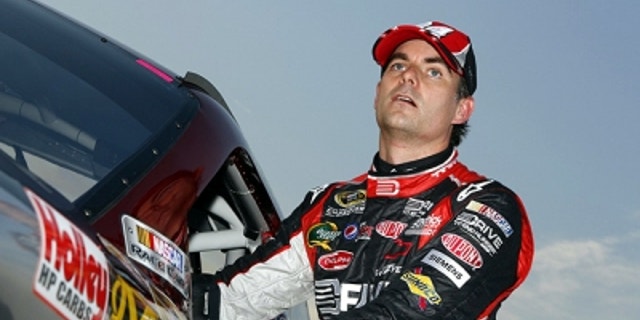 "Are we there yet?"
This time-honored vacation-centered question – often asked from a position of travel weariness – has definite applications for Sunday's 12th race of the Sprint Cup season, the Coca-Cola 600.
Although there have been other NASCAR marathons – Michigan International Speedway once hosted a 600-mile race, for example, Charlotte Motor Speedway's Memorial Day weekend event has been stock car racing's standard-bearer for endurance since Joe Lee Johnson won the first 600 in 1960.
Johnson's ride to victory took five hours and 34 minutes. Although the cars have gotten faster (Fireball Roberts won the pole in 1960 at 133.904 mph, while Brad Keselowski won last year's at 192.089), 2011 winner Kevin Harvick still needed four hours and 33 minutes to reach the checkered flag.
It's a grind. A game – almost – with end.
"I can remember nights where my car was off in the 600, and they would say, 'You're coming to halfway or you're 10 laps to halfway,'" said Martin Truex Jr. "I remember thinking, 'There is no way this race is only half over. It feels like we've been out here forever.'
"It definitely feels like a longer race. Obviously, the worse your car is, the longer it feels. The better it is, the shorter it feels. Regardless of what's going on, it definitely feels like a longer race, even though it's only 100 miles."
Jeff Gordon, three times a winner of the 600, says he has learned not to ask the "Are we there yet?" questions in relation to the CMS race.
"My first 600 I would have told you it felt like it was a thousand miles," he said. "It just seemed so, so long. And I can remember asking if we were halfway yet. We weren't even halfway. I thought we were getting close to the end.
"It's just such a long race. These days I've learned, you just don't really ask until you think you're getting close to the end. And your team does a good job of keeping you up to date on what's going on."
Jimmie Johnson said drivers approach each race with a time template in mind.
"We have like a mental time clock of how long it takes to run a race," he said. "It changes per track. You just know at some point you have to be close to the end. When that clock hits in your mind, you're like, 'Oh no, we still have 100 miles or 150 to go.' Then you think, 'Man, wow, this is a long race.'
"In those final laps, it's most important to be on your game in the car. Lack of training, lack of hydration, all of that shows up at the end. We will have to see what the weather is like. If it's a hot day, it will show more than other weekends, for sure."
Strength – of the driver and the car – is a key over the closing portions of a long day/night.
"It's just tough to keep your focus and keep your patience for a 600-mile race," Denny Hamlin said. "There's a lot of winners from the 600 that have gone a lap down at some point or another because the track goes through such a change from daytime to the night. It's about being patient with your car and your competition for the first, really, 400 miles."
Mike Hembree is NASCAR Editor for SPEED.com and has been covering motorsports for 30 years. He is a six-time winner of the National Motorsports Press Association Writer of the Year Award.