CUP: Kyle Busch Fastest Of The Fast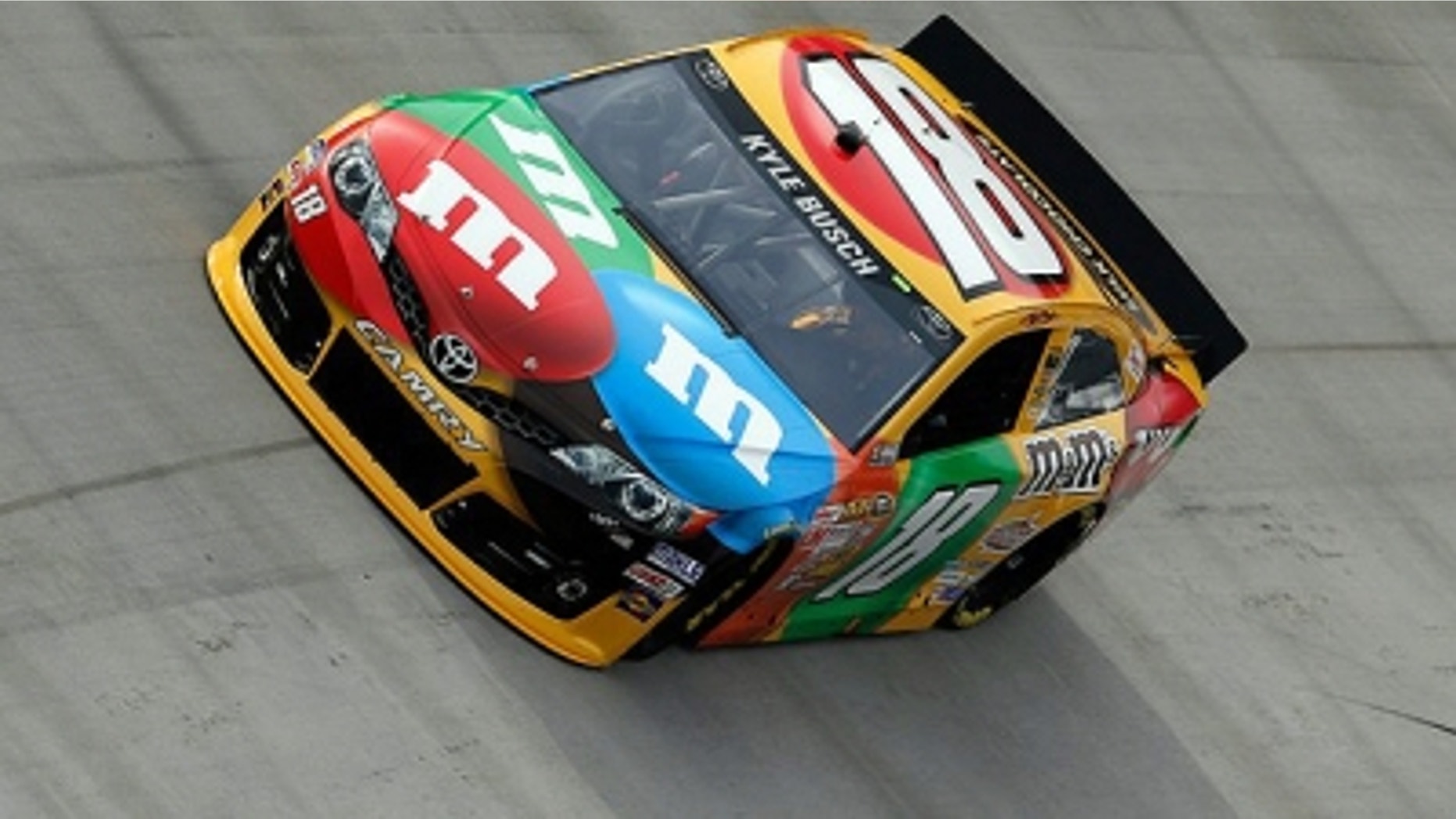 A quick look at the numbers would indicate that every driver not named Kyle Busch should stay home and avoid Bristol Motor Speedway Sunday.
Busch has been remarkably fast since the track opened for its first laps Friday, and there is no reason to believe he won't stay on that same course Sunday in the Food City 500, the fourth race of the Sprint Cup season.
Practice One Friday – Busch is third fastest at 128.900 mph.
Qualifying Friday – Busch puts down a dynamite lap of 14.813 seconds to break the track's decade-old qualifying record owned by Ryan Newman. The speed is 129.535, considerably faster, in relative terms, than second-place Kasey Kahne.
Practice Two Saturday – Busch leads the field at 125.831.
Final Practice Saturday – Busch leads the field at 124.824.
Nationwide race Saturday – Busch leads 156 laps and wins in a fender-slamming finish with Kyle Larson.
Sunday's race is 500 laps on one of the toughest tracks on the circuit, of course, and much can happen that might impact how the race unfolds. Busch could be taken out in a lap-one wreck not of his making, for instance.
But Busch certainly will be the favorite at the 1 p.m. green flag.
Busch has won five times at Bristol – he, brother Kurt Busch and Jeff Gordon have the victory lead among active drivers, but Friday's run was his first pole. Part of the progress, he said, came courtesy of the Gen-6 car.
"We've never really worried too much about qualifying runs or anything like that [here]," Busch said. "This new car – I like driving it because you can drive it a lot more like the old car that we had years ago where you could just abuse it a little bit and try to drive a little bit harder.
"The old car was all about being smooth and precise, and this one here, you can make a little more speed by trying a little harder."
Starting in the top 10 with Busch will be Kasey Kahne, Denny Hamlin, Brian Vickers, Paul Menard, Jamie McMurray, Brad Keselowski, Tony Stewart, Martin Truex Jr. and Joey Logano.
The race will be minus one top-10 driver. Mark Martin, who ran the first three races and sits sixth in points, didn't enter here. He's running a part-time schedule for Michael Waltrip Racing. Vickers, who qualified fourth, is in the No. 55 Toyota usually driven by Martin.
Mike Hembree is NASCAR Editor for SPEED.com and has been covering motorsports for 31 years. He is a six-time winner of the National Motorsports Press Association Writer of the Year Award.