CUP: Keselowski On Precipice Of Glory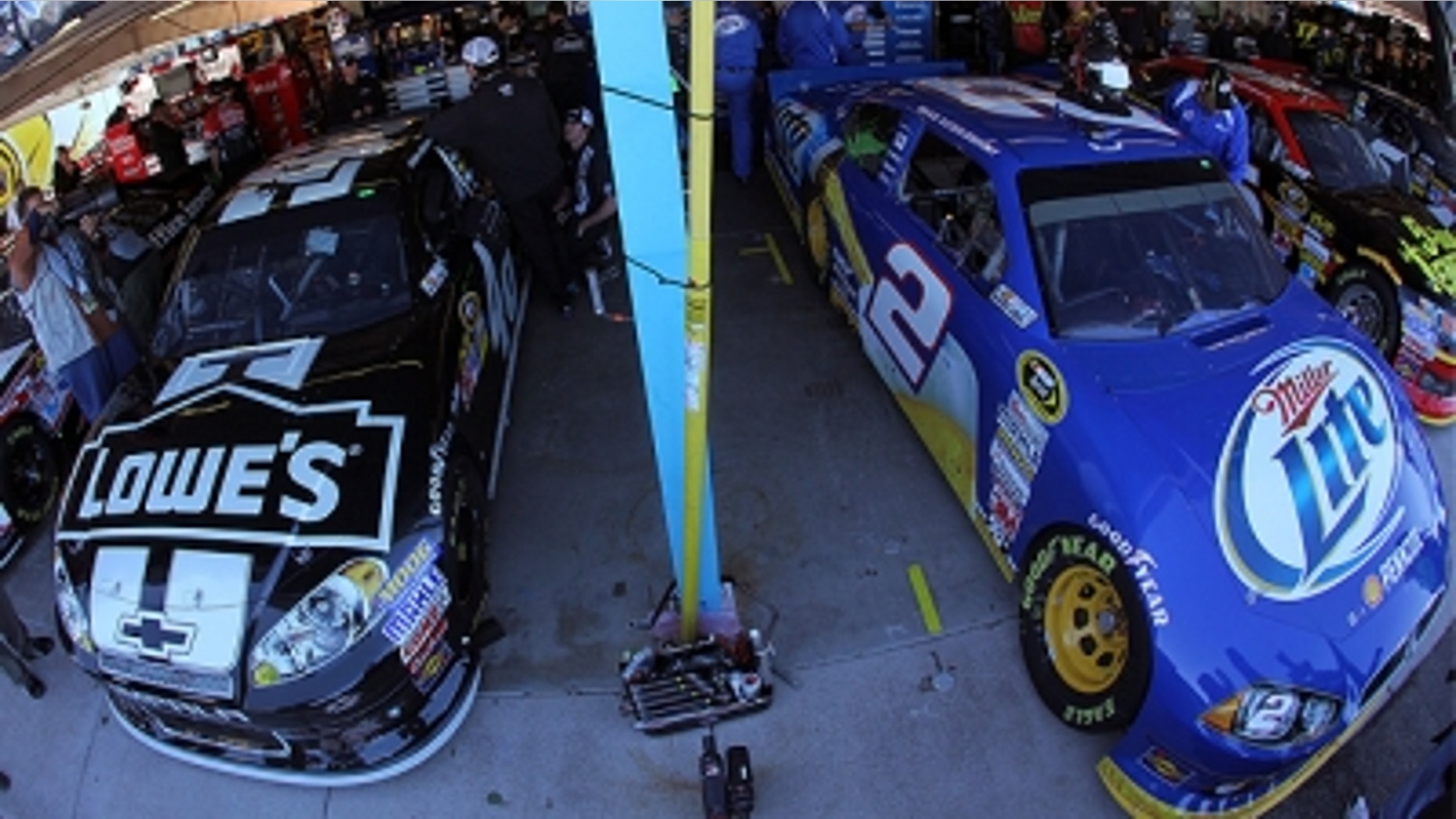 After a discouraging outcome on a weird race day at Phoenix International Raceway Sunday, Jimmie Johnson described the dramatically changed Sprint Cup point race as "way, way out of our control."
And, although Johnson remains in contention for what would be his sixth seasonal championship, his analysis of the situation is very close to the target.
Brad Keselowski, one of the survivors of the fierce infighting of the final laps of Sunday's race, carries a 20-point edge over Johnson into Homestead-Miami Speedway this weekend for the season's finale race. The other 10 Chasers have been eliminated from championship contention.
A finish of 15th or better will give Keselowski his first Sprint Cup title regardless of Johnson's finish. If Keselowski finishes 16th and leads a lap or finishes 17th and leads the most laps, the title is his.
Johnson has to hope for a great finish coupled with misery – a blown engine, an early wreck, etc. – for Keselowski.
Since the point systems of the modern era debuted in 1975, the eventual champion has rallied from a deficit in the final race only a handful of times – Richard Petty in 1979, Alan Kulwicki in 1992, Johnson in 2010 and Tony Stewart last season. Stewart technically tied Carl Edwards for the title but won it on a victory tiebreaker.
In those cases, the deficit wasn't as significant as Johnson's.
It's not that it's impossible for Johnson to win the title, but it's unlikely.
Keselowski's Penske Racing team is likely to have every bolt tight, every connection triple-checked and every system firmly in place Sunday with the hope of avoiding mechanical troubles. That doesn't eliminate the possibility of accidents, but the team has been remarkably consistent in the Chase, scoring a pair of wins and finishing in the top 10 in every race except one – and that was an 11th at Charlotte.
Johnson, meanwhile, has a 17th at Talladega and a 32nd Sunday at Phoenix after blowing a right front tire and slamming the wall. Those two races have stained his Chase, which otherwise holds a pair of wins and a pair of seconds.
"We still have to go to Homestead and race, and anything can happen down there," Johnson said. "But it's not the position you want to be in leaving Phoenix."
Keselowski was upset about the style of racing and the resulting mayhem over the final laps at Phoenix, but, bottom line, he left town with a 20-point edge and a championship all but within his grasp.
With one race to go, Bad Brad is bad, indeed.
Mike Hembree is NASCAR Editor for SPEED.com and has been covering motorsports for 30 years. He is a six-time winner of the National Motorsports Press Association Writer of the Year Award.