CUP: Kahne Back From The Brink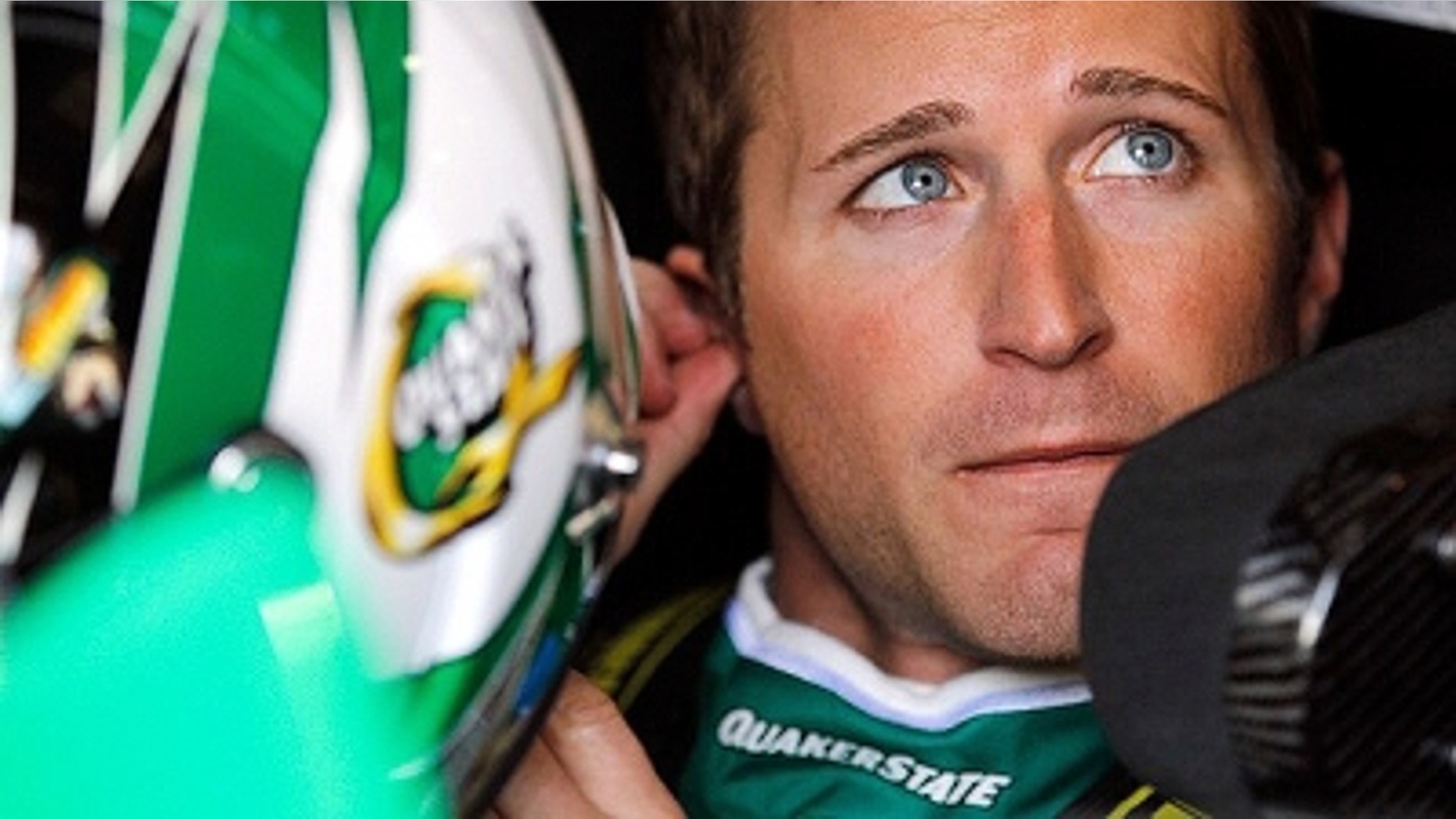 Kasey Kahne's 14th-place finish in Sunday's rain-shortened Auto Club 400 in Fontana, Calif., was cause for a mini-celebration.
That's how Kahne's first season at Hendrick Motorsports has gone.
After an early season pockmarked by crashes and ugly luck, the Fontana finish was easily Kahne's best of the season, and a solid top 15 came at just the right time.
In a circumstance that couldn't have been imagined in the preseason, Kahne, after four races, was perilously close to seeing his team tumble into the No Man's Land of the mid-30s in the owner point standings, putting him in jeopardy of joining that group of drivers without an assured spot in starting fields.
He was 32nd in points, but the Sunday finish lifted him to 27th – nothing to brag about, for sure, but relatively safe territory for the moment.
Now Kahne focuses on making bigger climbs up the standings.
"We have fast cars," Kahne said. "I think all the Hendrick guys have been really quick at all the tracks we've been to. I feel like our engines run great, and our cars are awesome.
"Myself, I'm still learning things there and getting better at it. I feel like we've been really competitive. We've had some bad luck and made some mistakes and things, but we can be a contender, for sure.
"I was a little worried at California. If we had one more bad race, we would have been fighting for a position at Martinsville, which is unheard of for us. I was fine with where we finished. We're solid now. We just need to keep it up. It'll all work itself out."
Kahne said he didn't expect magic right away at Hendrick.
"I knew going in just because I was going to Hendrick Motorsports didn't mean I was going to start winning more races," he said. "It's still a huge team effort. There's still a lot of things you have to do right in order to run up front and contend for those wins. It takes a little bit of time. I think we're pretty good as a team. Hopefully, we can start running in the top 10."
Kahne will be shooting for his first top 10 of the season in Sunday's Goody's Fast Relief 500 at Martinsville Speedway, a track that hasn't been kind to him over the years. He's on the list of veterans without a win at the half-mile track.
But Kahne also has the best of teammates at this weekend's race site. Jeff Gordon is the active win leader at Martinsville with seven, and Jimmie Johnson is next with six.
"I feel like I have some good guys to lean on, for sure," Kahne said. "They've been two of the best there over the years, and Dale (Earnhardt Jr.) runs good at Martinsville, too. I can pick some things up, try to learn some things from them, look at exactly how they're running their race cars. And we've run pretty competitive there, anyway."
Mike Hembree is NASCAR Editor for SPEED.com and has been covering motorsports for 30 years. He is a six-time winner of the National Motorsports Press Association Writer of the Year Award.