CUP: Johnson Rolling Into Kansas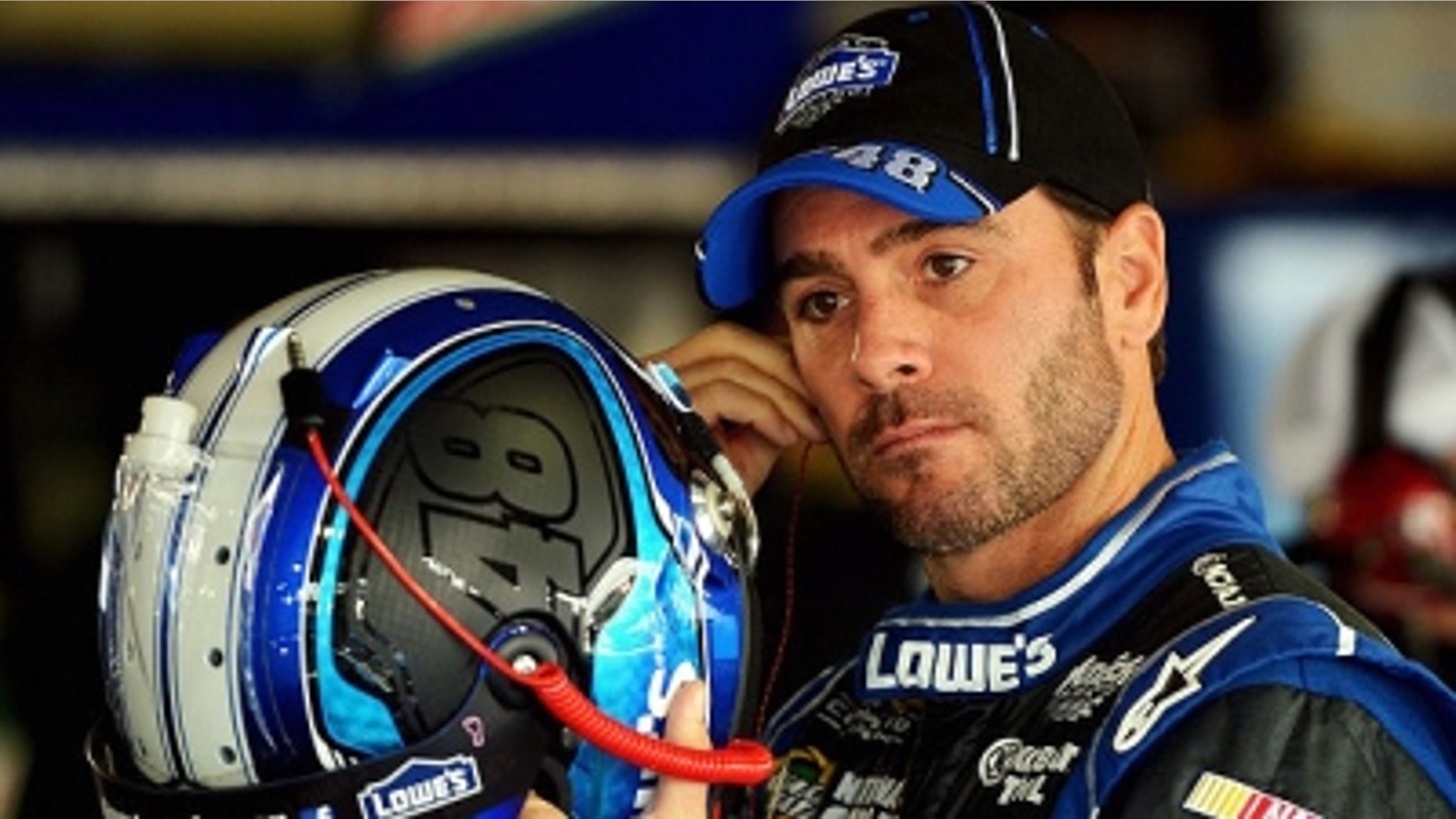 For those chasing leader Jimmie Johnson in the Sprint Cup standings, this is not a hopeful week.
Johnson has two victories at Sunday's race site – Kansas Speedway, and he almost always runs well there. In the track's past eight races, he has never finished out of the top 10.
His wins came in 2008 and 2011, and the 2008 victory was notable for Johnson holding off a wild last-lap charge by Carl Edwards.
Johnson has completed 99.2 percent of the laps in his races at the 1.5-mile track.
Johnson and Greg Biffle are the only two drivers in the top 12 in points with more than one win at Kansas.
"I think tracks with older surfaces have been good for us," Johnson said. "It fits my background and driving style, and I think Chad's (Knaus, crew chief) style of setting up a race car. That is why we had so much success there, and then, they resurfaced the race track, so it's been different.
"I did have an issue there. I got turned around and tore the car up in the fall during the Chase. But, even with a wrecked race car, we had such a fast race car, we came back and finished really well. I enjoy the track. It just flows for me. It fits well. I think the transitions into the corner – I do well at tracks that have abrupt transitions, especially into (turn) one. There's a pretty abrupt introduction to the banking, and that seems to suit me well."
Of all the 1.5-mile tracks on the circuit, Johnson said Kansas is most similar to Chicagoland Speedway.
"I know they all look the same, but Kansas has its own flow, for sure," he said. "Maybe it is more like a Chicagoland feel the way the track drives. Charlotte (Motor Speedway) is different than any of them we run on. The banking feels more – the asphalt acts differently with the race cars.
"Texas is an old surface, but the entry and exit of the corners is very narrow. You have to turn a lot sharper, especially on corner exit, than you do at the other tracks, which is kind of odd because it looks very, very similar. There are differences between them all, but I would put Kansas and Chicago in the same group."
With the season seven races old, Johnson appears in good position to challenge for a sixth championship. He has finished in the top six in five of the year's seven races and joins Kyle Busch as the only drivers with two seasonal victories.
Mike Hembree is NASCAR Editor for SPEED.com and has been covering motorsports for 31 years. He is a six-time winner of the National Motorsports Press Association Writer of the Year Award.