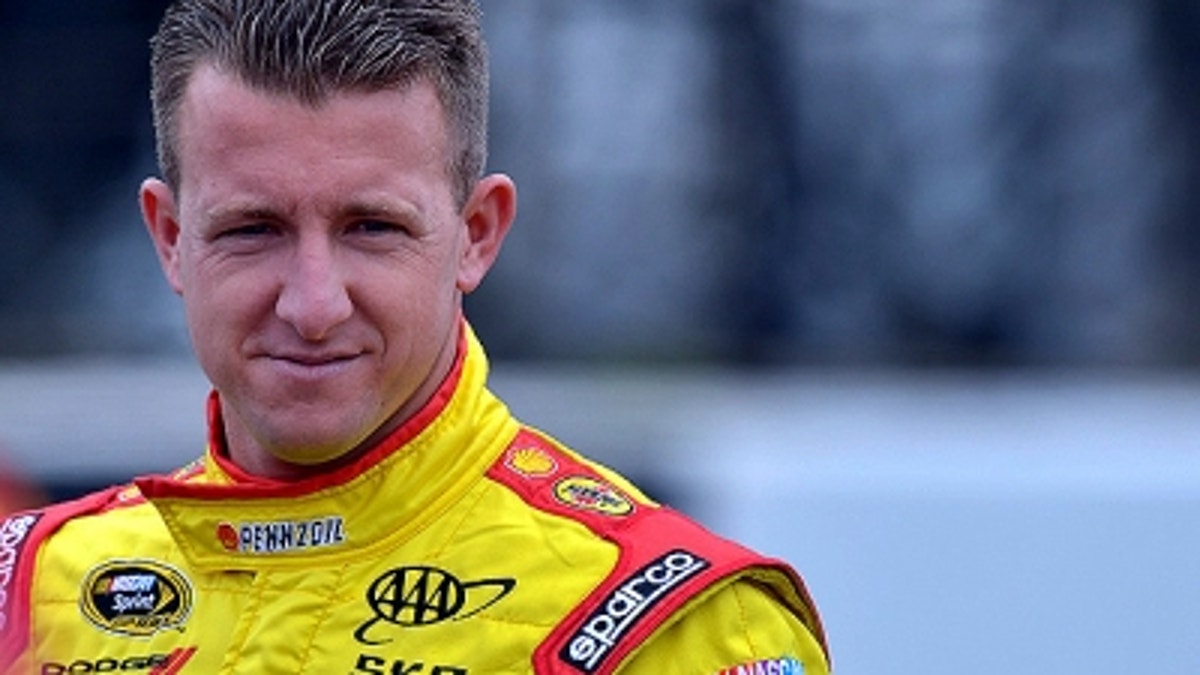 Driver AJ Allmendinger has been suspended indefinitely by NASCAR after a second test of his urine sample Tuesday confirmed the presence of a banned substance.
Allmendinger will be officially informed of the results by letter, and, at the same time, will be given the opportunity to participate in NASCAR's rehabilitation program, a process several team members from NASCAR series have undertaken after being suspended. Completion of the program typically results in reinstatement.
Allmendinger's spokesman, Tara Ragan, said Tuesday the driver has hired an independent lab to test products owned by Allmendinger "to find what might collaborate with his test." She said the test revealed Allmendinger's sample to be within "nanograms of accepted standards."
In a statement, Penske Racing expressed disappointment with the test results and said team driver Sam Hornish Jr. will continue to drive the Penske No. 22 Sprint Cup car, at least in the next two races – at Indianapolis and Pocono, in place of Allmendinger.
Penske "will evaluate its course of action as it pertains to AJ over the coming week," the statement said.
Ragan called Tuesday night's release of the second test "not the news we wanted to hear, and we will work to get to the source of what may have caused this. … We are working closely with NASCAR and Penske Racing to identify the next action steps in this process. … We expect to have further updates in the upcoming days."
Allmendinger, 30, was temporarily suspended by NASCAR July 7 after he failed a drug test that had been administered the previous week. Ragan had said the first test produced a positive for a stimulant.
Although Allmendinger can return to driving by participating in NASCAR's rehabilitation process, Tuesday's result puts his career in significant jeopardy. Jeremy Mayfield, the first Sprint Cup driver to fail a drug test, did not return to racing after a long legal battle with NASCAR.
Mike Hembree is NASCAR Editor for SPEED.com and has been covering motorsports for 30 years. He is a six-time winner of the National Motorsports Press Association Writer of the Year Award.