CUP: A Kyle Busch Breakthrough?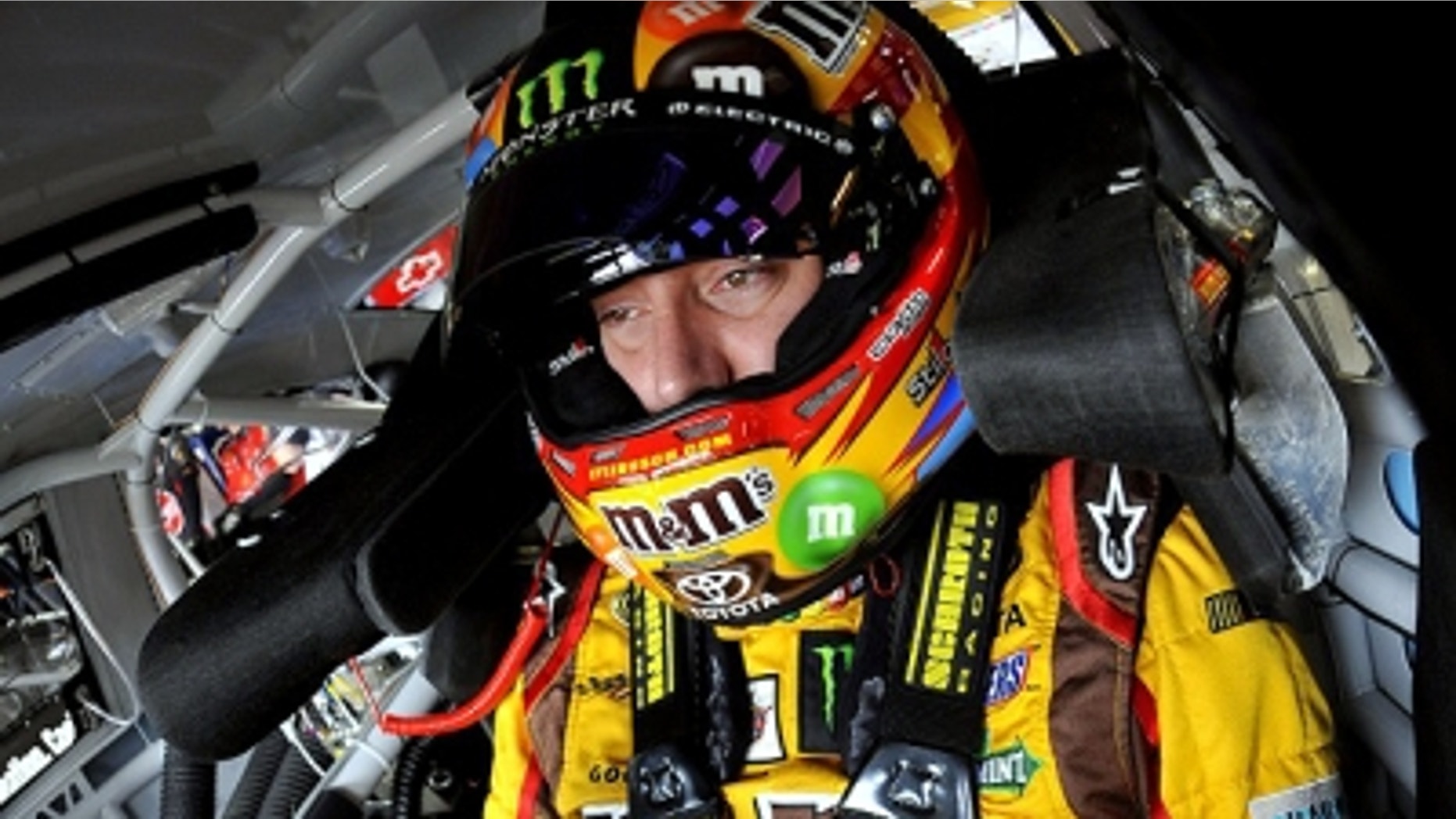 The fact that Kyle Busch has not won a Sprint Cup race at Charlotte Motor Speedway defies logic.
He has won 24 times. He has won at 16 tracks. His aggressive style fits the circuit's 1.5-mile tracks. He has started more races – 16 – at CMS than any other Cup facility.
Put Busch in any other sort of vehicle at CMS, and he slaps home runs. He has won six Nationwide Series and four Camping World Truck Series races at the track.
But Cup? Zero-for-forever.
This mystery is compounded by the fact that Busch identifies Charlotte as his favorite track, a result of watching many of the speedway's major events on television during his childhood.
"Charlotte is my favorite race track for a lot of reasons," Busch said. "Just growing up watching races on TV, I loved watching the All-Star Race under the lights and the 600 with all the sparks flying and all the guys going after hard-fought, hard-racing wins.
"The Nationwide Series has been good to me there. The Truck Series has been pretty good to me there, too. But a Cup Series win has eluded me there. We're definitely getting closer than I was back when I first started racing at Charlotte. I think I have something like eight top-10 finishes in my last 10 races going into this weekend, so I hope my luck is turning around a bit and I can finally get that Sprint Cup win there. We've been very close the last couple of years."
Busch owns two seconds and a third in the past four Sprint Cup races at CMS.
"I've been able to win there in other series and have been close a lot in the Cup car," Busch said. "It seems like the month of May at Charlotte just hasn't liked me too much. We got to win (last week's) Truck Series race and the Nationwide race last spring, so I'm hoping we can add to that this weekend and finally get a Sprint Cup win."
Busch, who is ninth in Sprint Cup points entering Sunday's Coca-Cola 600, said figuring out the proper adjustments on a changing race track is the key to doing well in NASCAR's longest race.
"I think the biggest challenge about Charlotte is how much the track changes from practice," he said. "You practice all during the day and then you go into night racing. You've got to know what kind of adjustments to make to your car and how well you can race at night. Typically, you go back to your night notes. For us, we've run well there in the past and like going there. It's a fun place to race and adds to the excitement of spending some time at home."
Busch said the length of the race weighs heavily only if a driver is fighting an ill car.
"I've been in races in the 600-mile race where it's felt really easy and short, and I've been in races where it's been a long, drawn-out, knock 'em, sock 'em kind of day," he said. "Hopefully, Dave Rogers (crew chief) and the guys can bring a really good M848ff8if9a6fb627facGGcdbcce6M's Camry for me this weekend, and it will be a smooth race for us.
"I like running the 600 miles. I think it brings a new aspect to our sport – it's longevity. People will say, 'It's too long. It's boring. Whatever.' Well, you know, it's a part of the product and the history that we've had here on Memorial Day weekend for a long time that you run that extra hundred miles. And car preparation goes into that.
"Will your car make it? Will your engine last? Are the drivers able to be competitive throughout the whole race? You'll have fatigue, sometimes, even at a 500-mile race. So, if you don't show signs of weakness, you should be pretty good."
Mike Hembree is NASCAR Editor for SPEED.com and has been covering motorsports for 30 years. He is a six-time winner of the National Motorsports Press Association Writer of the Year Award.