Cubs manager Maddon has lineup decisions looming just as team is hot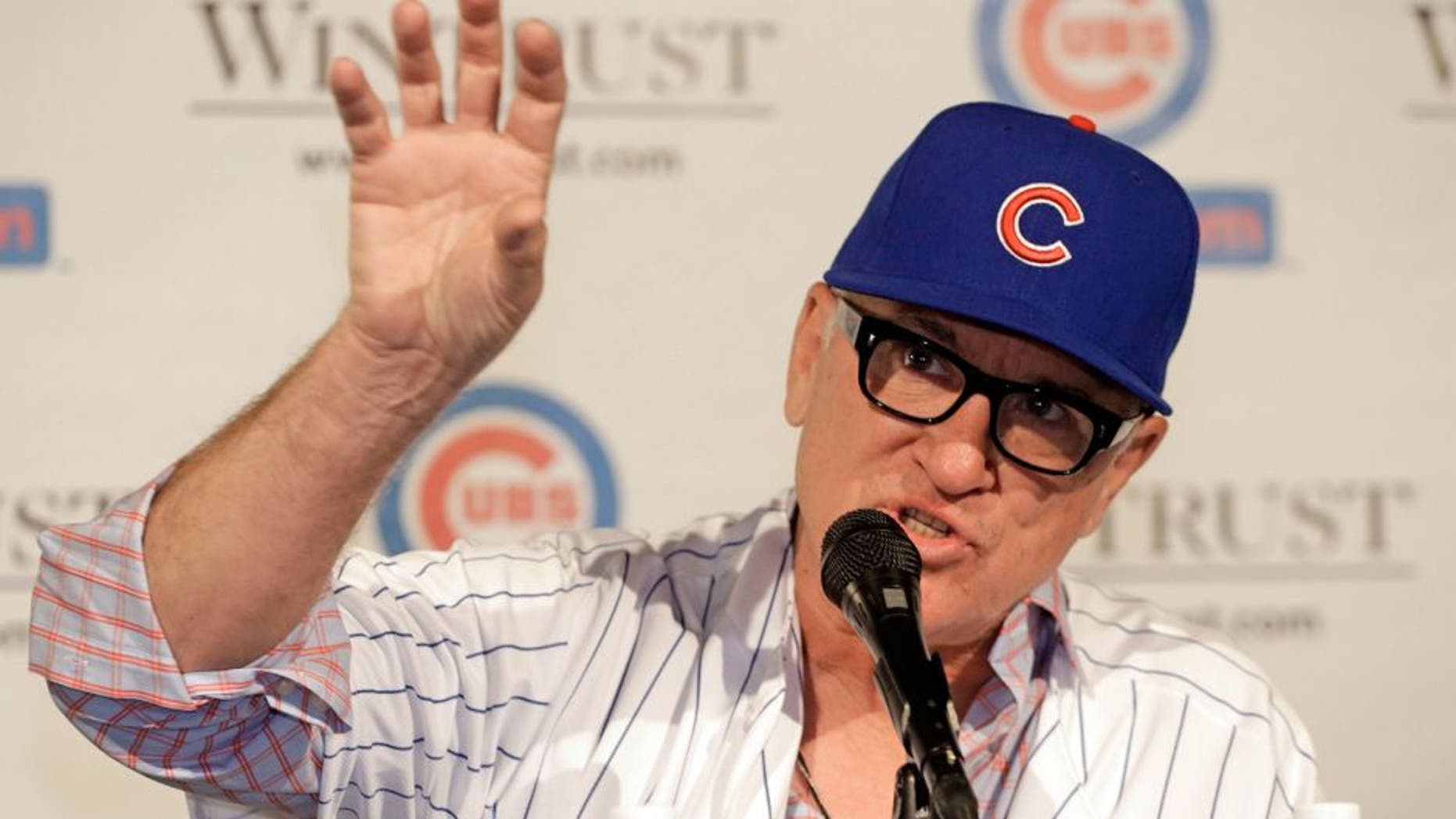 Cubs manager Joe Maddon has some decisions to make.
His team is playing its best baseball of the season, riding a six-game win streak into Wednesday night's game at NL wild-card-leader Pittsburgh. But he also has his regular starting catcher Miguel Montero returning from a thumb injury.
That's good news, right?
Sure, until you realize just how well rookie Kyle Schwarber has filled in, and how badly manager Joe Maddon wants to keep his hot bat in the lineup. Maddon has choices like playing Schwarber in the outfield as he has already done.
But then comes the domino effect. If Montero plays catcher and Schwarber plays in the outfield, then someone else has to sit, like Chris Coghlan, a versatile player who can play the outfield and infield and who has done nothing to earn bench time.
If not Coghlan, than other candidates to get time off include Jorge Soler, Addison Russell, rookie slugger Kris Bryant and Starlin Castro.
"There's all sorts of things you can do but you want to be comfortable defensively and feel good about it too," Maddon told reporters.
That comment could foreshadow Maddon making decisions based on defense as opposed to offensive performance, even though the Cubs' offense needs every hot bat available.
So Joe, enjoy making those decisions just as your team is playing lights-out baseball.
(h/t Chicago Tribune)