Cowboys wide receiver Dez Bryant goes on profanity-laced tirade toward media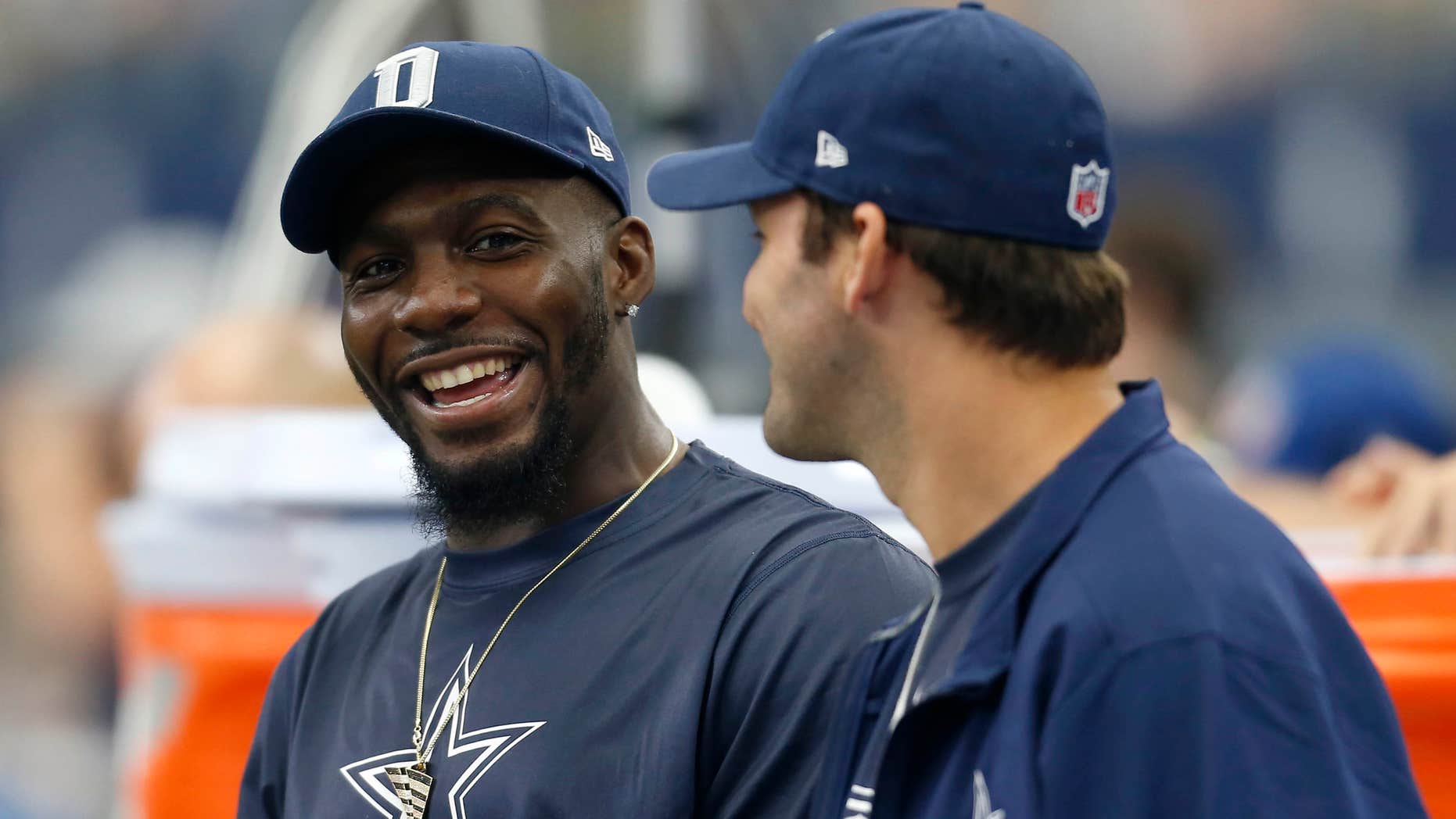 Dallas Cowboys wide receiver Dez Bryant went on a profanity-laced rant toward the media in the locker room Thursday after one reporter allegedly used a racial slur and another tweeted about the exchange.
Bryant was upset about something ESPN's Jean-Jacques Taylor wrote in a column and started asking where he was. When Taylor acknowledged Bryant, the two began discussing the story and both men began to yell at each other, according to the Dallas Morning News.
When wide receiver Devin Street, who apparently has a locker next to Bryant, gets into the conversation, Taylor reportedly tells Street, "ain't nobody even talking to you."
The Morning News reports Street and Bryant heard Taylor used the N-word. Bryant began yelling the racial epithet at Taylor and said a reporter shouldn't say that to a player. Two Cowboys employees and others close enough to hear the argument say Taylor never used the N-word.
As Bryant started to blow up, MMQB reporter Robert Klemko tweeted about the incident, saying "Dez Bryant just blew up on a reporter, went on a 10-min rant. 'Until they stop disrespecting this time I don give a f---. Mother------ sick!'"
According to the Morning News, Bryant searched for Klemko after reading the tweet. ""Don't single me out like that,'' Bryant yelled. "If you're going to report something, report it right. Allright? Report it right. Go report that."
That tirade abruptly ended Jason Witten's media session as he left to try and calm Bryant down and break up the situation. Coach Jason Garrett also tried to cool the situation.
Dallas' senior vice president of public relations Rich Dalrymple urged Bryant to drop it, but Dalrymple was met with more shouts from the franchise's prized wide receiver.
As Bryant continued his rant, he went on about how the media was "dirty" and singled out Klemko in the process.
Bryant later reiterated in a statement on Twitter that Taylor used a racial slur.
"If you going to tell something tell the whole thing...I'm done with the situation...I hope everyone is having a great day.''
The Cowboys have lost six straight games and hit the road Sunday to take on the Tampa Bay Buccaneers at 1 p.m.
The Associated Press contributed to this report.