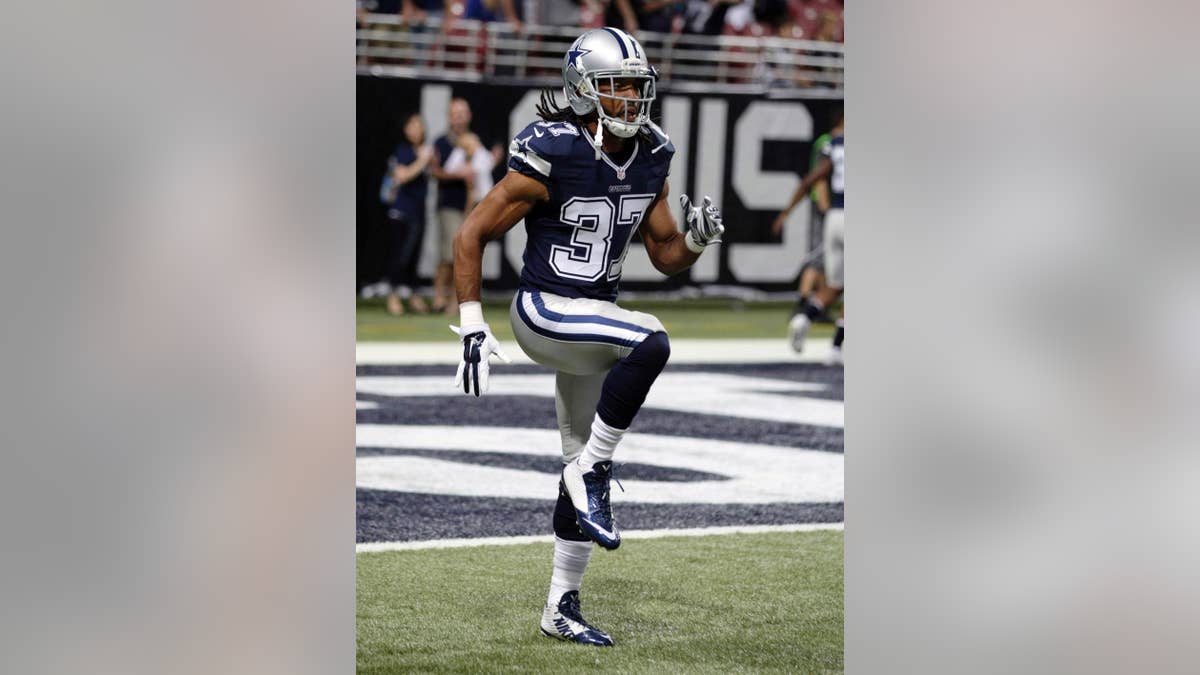 GRAPEVINE, Texas – Dallas Cowboys special teams player C.J. Spillman is under investigation but hasn't been arrested or charged after a report of an alleged sexual assault at the team hotel last month.
Grapevine police spokesman Sgt. Robert Eberling said Wednesday night that the alleged incident took place early the morning of Sept. 20 at the Gaylord Texan Resort and Convention Center.
The team flew to St. Louis later that Saturday, and Spillman played against the Rams the next day.
He has played in all four games, including last weekend at home against New Orleans. His only tackle of the season came against the Rams. Spillman is listed as a safety but hasn't played defense this season.
Spillman's agent, Ron Slavin, and attorney Bruce Ashworth declined to comment. The Cowboys didn't immediately respond to an email seeking comment.
Eberling said no other details were being released because the investigation is ongoing.
The alleged incident came less than 24 hours after NFL Commissioner Roger Goodell held a news conference to address concerns about the way the league has handled domestic violence cases.
"Obviously, we see what's going on with the NFL, but these things are very sensitive in nature when it comes to the victim," Eberling said. "We don't release any details involving these type of crimes while they're under investigation."
The Cowboys signed the 28-year-old Spillman on Sept. 1, two days after the sixth-year player was among the final cuts by San Francisco. The former Louisville defensive back spent most of his first five seasons with the 49ers.
___
AP NFL website: www.pro32.ap.org and http://twitter.com/AP_NFL