Cowboys LB Rolando McClain returns to football day after conviction, says his life is in order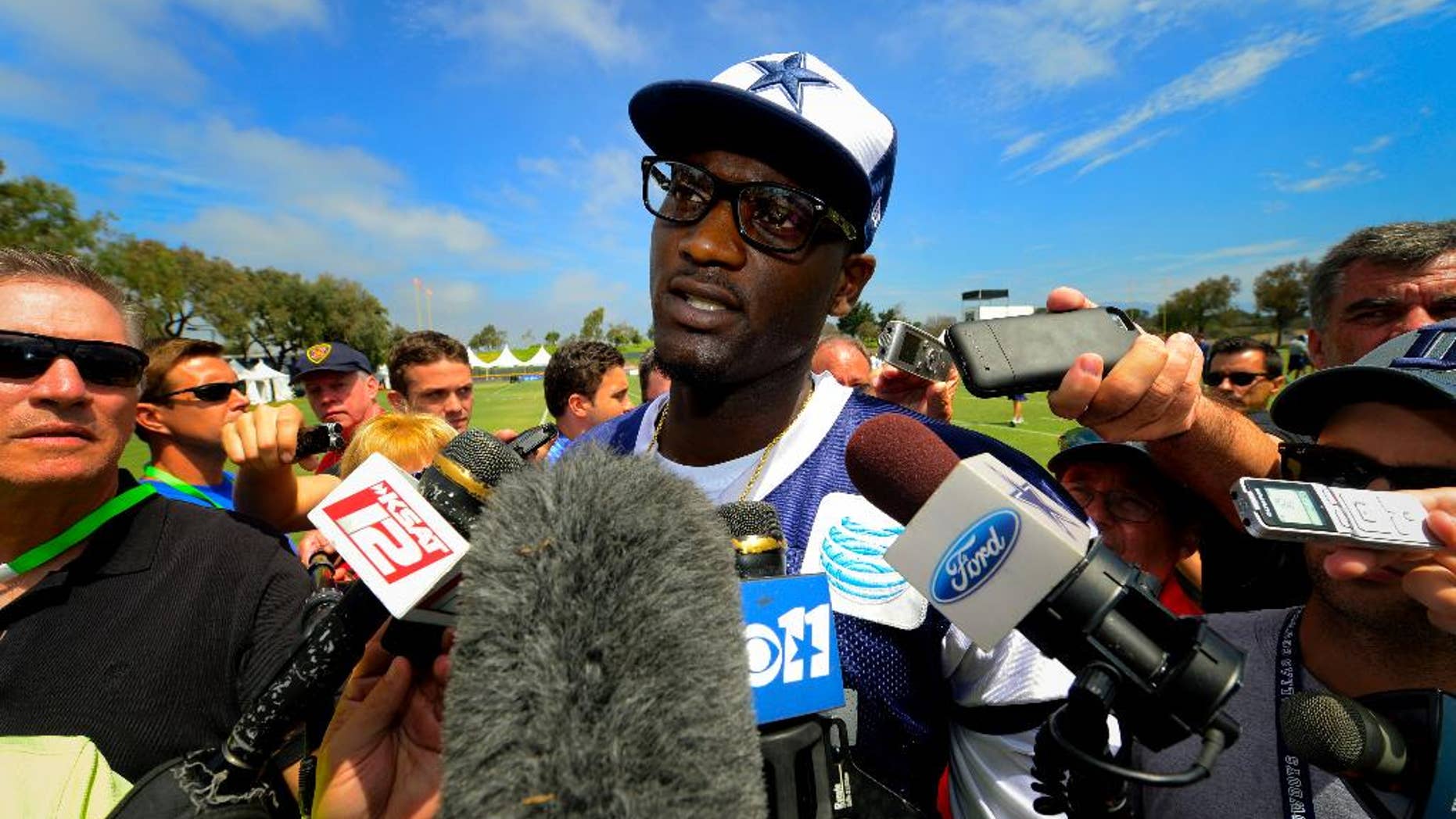 OXNARD, Calif. – Rolando McClain was back on the practice field with the Dallas Cowboys a day after the linebacker's disorderly conduct conviction in an Alabama courtroom.
McClain said Saturday he was ready to resume his career after the former top 10 pick by Oakland retired and quit twice in Baltimore. The Ravens traded him to Dallas earlier this month.
The 25-year-old McClain was sentenced to 18 days in jail on charges of resisting arrest and disorderly conduct in his hometown of Decatur, Alabama. He appealed the conviction.
McClain said he stopped playing football to try to be a better father to his young sons. He said he realized his family life wasn't totally in order shortly after returning to the Ravens in May.
___
Online:
AP NFL website: www.pro32.ap.org and www.twitter.com/AP_NFL