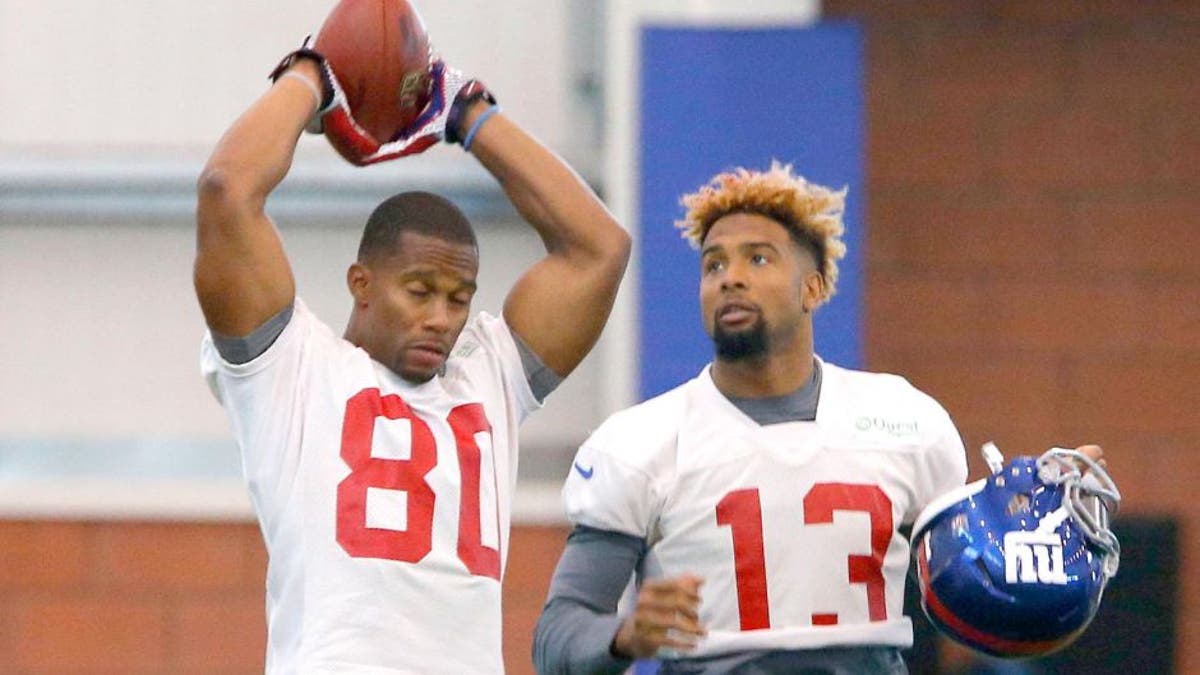 Take a deep breathe Giants fans. Victor Cruz missed Wednesday's practice with a calf strain, but it is believed to be related to a dehydration issue. His surgically repaired knee is completely fine and he has reported no issues with swelling or soreness since returning to the field during training camp. However, you probably won't see him in Saturday's preseason game against the Jaguars.
Victor Cruz unlikely to play Saturday vs. #Jaguars, per Tom Coughlin #Giants

Earlier this week, Cruz deemed himself 100 percent. His pitch count in practice was lifted, but then this pesky calf strain popped up. The Giants are likely just playing things safe with Cruz as he attempts to come back from such a serious surgery.
(h/t @JordanRaanan)