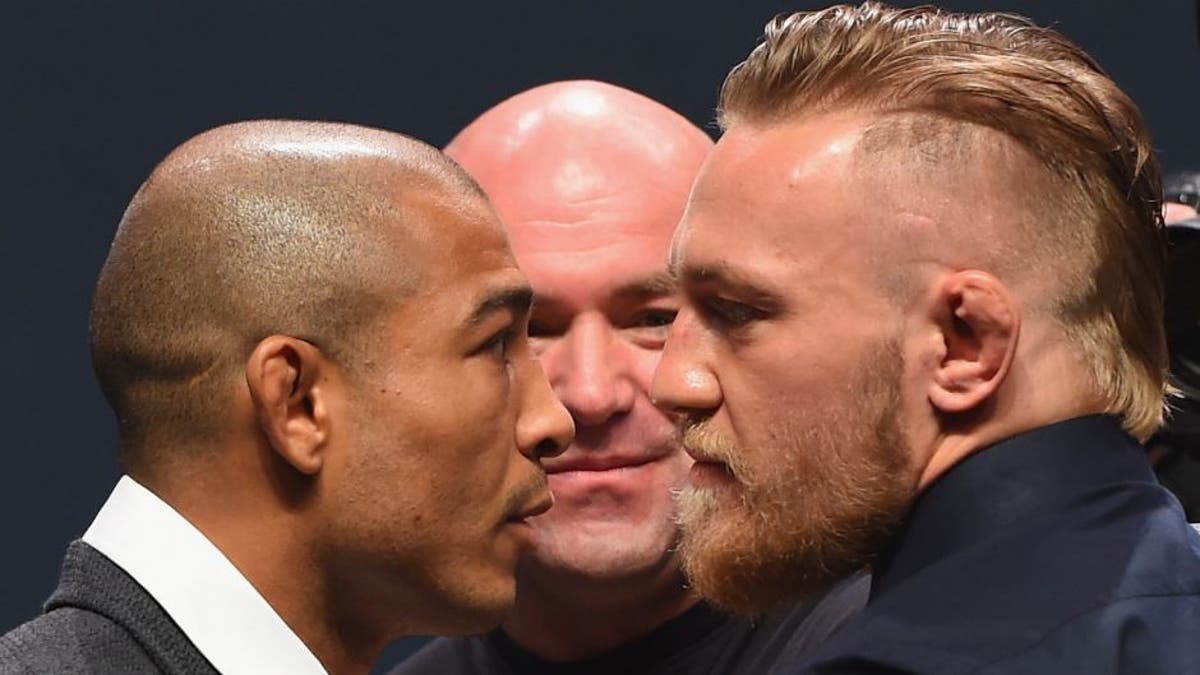 It appears Conor McGregor is ready to put Jose Aldo behind him for good.
After spending the better part of a year promoting and building their first fight, McGregor finished Aldo in just 13 seconds last December to claim the UFC featherweight title.
Since that time, McGregor has engaged in a pair of battles with Nate Diaz before getting his shot at the lightweight belt at UFC 205 against current champion Eddie Alvarez.
Meanwhile, Aldo has been very vocal about getting a rematch with McGregor but just recently said he was retiring from the sport after the UFC failed to give him the fight after offering the Irishman a shot at a second title instead.
Possibly even more infuriating to Aldo was the UFC allowing McGregor to keep the featherweight title despite promising that he would be stripped if his next fight wasn't a defense of his 145-pound belt.
While Aldo remains out of action and at odds with the UFC, McGregor doesn't buy his outrage, much less that the former featherweight champion really wants another dose of the medicine he was given during their first meeting. Instead, McGregor says Aldo is just making noise to get attention but in reality wants no part of a second fight with the man who put him to sleep in record time.
"I don't think he wants the rematch," McGregor said during a recent Facebook chat for LAD Bible. "I think he's happy with this feud and this 'get out' clause.
"I knocked him out, he came back, won a decision, he has an interim belt. I think he wants this kind of feud with the UFC and he wants to just separate himself. He doesn't want this again."
McGregor has never seemed all that interested in a rematch with Aldo after their first fight ended.
McGregor has mostly pointed to the arduous media tour to promote the fight only to see Aldo pull out of the contest two weeks before they were supposed to meet last July. McGregor ultimately took out Chad Mendes to win the interim belt before waiting another six months to finally get Aldo in the Octagon.
Aldo was offered a short-notice rematch with McGregor in March when Rafael dos Anjos was forced to pull out of their fight, but the Brazilian turned it down due to the lack of timing to prepare for bout.
Given the current atmosphere where McGregor is about to fight for his second UFC title and Aldo is still not committed to fighting ever again, it appears now there's even less of a chance the rematch happens.