Comparing the Patriots' draft record since 2010 to Cleveland's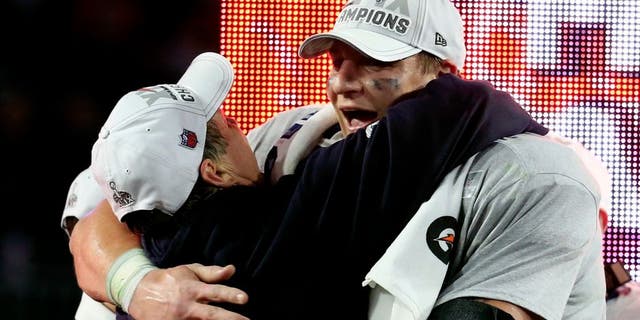 After reviewing the colossal amount of draft misses by the Cleveland Browns since 2010 in a post last week, many readers commented that such a list could be composed for any team.
Well, we've decided to put that theory to the test, but not by just picking any team. What better way to prove or disprove this than by looking at the organization with the best record since 2010 -- the New England Patriots, who are 75-21 while the Browns are 28-68, one game ahead of Jacksonville for the worst record during the span.
The same criteria will be used to evaluate New England's draftees against the Browns' picks. We'll look at the player drafted and analyze the ensuing players that came off the board leading up to the team's next pick to determine how bad of a miss the pick was. Only the first three rounds are covered since the draft is basically a crapshoot after that.
We begin with the 2010 draft:
It's beyond safe to say that New England nailed its first two selections with McCourty and Gronkowski. McCourty is a two-time All-Pro defensive back while Gronkowski is the best tight end in the game. Things go south from there with second-round picks Cunningham and Spikes, both former Florida Gators who flamed out pretty quickly.
It's downright scary to consider that the Pats could've had Gronk and Jimmy Graham in the same draft. Aaron Hernandez wasn't a bad consolation prize in the fourth round, at least until he decided to start offing people. Perhaps Bill Belichick trusted his good friend Urban Meyer's advice a little too much.
Securing a starting left tackle in Solder is nothing to sneeze at. Dowling was a bust as the first pick of the second round. Without a need at quarterback (Andy Dalton, Colin Kaepernick), Jabaal Sheard is probably the best player the Patriots could've taken, but they made up for the mistake by signing him as a free agent last year. Vereen was a solid contributor during his four-year run with New England, but obviously Randall Cobb or DeMarco Murray would've been better options. Ridley also had his moments, including an excellent 2012 campaign, while the Pats never got a return on Mallett as Brady's backup of the future. Defensive tackle Jurrell Casey would've been a great fit up front in Belichick's defense.
Chandler Jones has been the team's best pass rusher with two double-digit sack seasons. While Harrison Smith, Alshon Jeffery or Bobby Wagner would've been better options for New England's second first-round selection, Hightower is far from a bust. Second-rounder Tavon Wilson has done little, while Jake Bequette done nothing and was converted from defensive end to tight end last year.
Collins was the right pick here, but the Pats missed out on Le'Veon Bell by trading out of the late first round. Dobson had declined since a decent rookie season while Eddie Lacy, Travis Kelce or Tyrann Mathieu all would have been excellent fits, although the Patriots didn't find out about Hernandez's alternate life until a few months later. Logan Ryan was productive in his first year as a starting cornerback, while Ravens defensive tackle Brandon Williams would've been a stronger pick than Harmon in the third round.
Ironically, the Browns outwitted New England with their selection of guard Joel Bitonio, six picks after Dominique Easley. Allen Robinson had a superb sophomore campaign in Jacksonville, but his numbers may have crossed into ridiculous territory with Tom Brady as his quarterback. The verdict is still out on Jimmy Garoppolo, but plucking Landry away from the Dolphins would've been a big lift for the offense. New England traded out of the third round and ended up with starting center Bryan Stork early in the fourth, but they also could've had Devonta Freeman if they stayed put.
Conclusion
The Patriots have a mixed bag of hits and misses, but they have obviously drafted better than Cleveland despite drafting later in most rounds. The Browns, on the other hand, have missed badly on the vast majority of their 20 early picks rounds from 2010 to 2014.