Colts set to face another top QB in Brees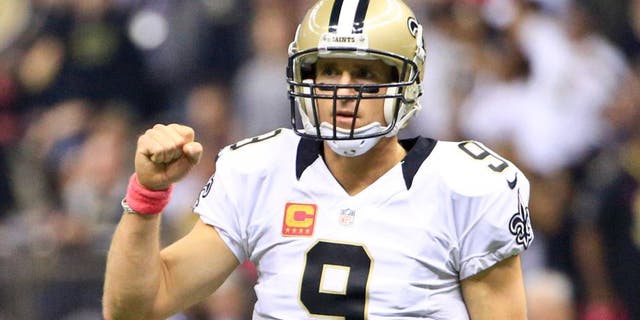 NEWYou can now listen to Fox News articles!
As the Indianapolis Colts look to bounce back from last week's loss to the New England Patriots, the team faces another challenge in a New Orleans Saints offense led by quarterback Drew Brees.
The 36-year-old future Hall of Famer is the NFL's all-time leader in completion percentage at 66.3 percent. He's also fourth in career passing yards and fifth all-time in touchdowns.
"He's very smart. He knows where to go with the football. He spreads the ball to his teammates. So, everyone's live on the play," Colts safety Dwight Lowery said, per the team's official website. "Some quarterbacks or some systems you can kind of figure out who's going to get the ball and who's not. I think he does an outstanding job of making sure he gets the ball to the open man."
Brees enters the game after completing 30-of-39 passes for 312 yards and a touchdown in the Saints' win over the previously undefeated Atlanta Falcons last week.
"It's going to be a tough task," cornerback Darius Butler said. "Everybody has to be on their Ps and Qs. We gotta get after him up front and do our job on the back end."
MORE NEWS: Want stories delivered to you? Sign up for our NFL newsletters.