Colts organization releases statement backing Peyton Manning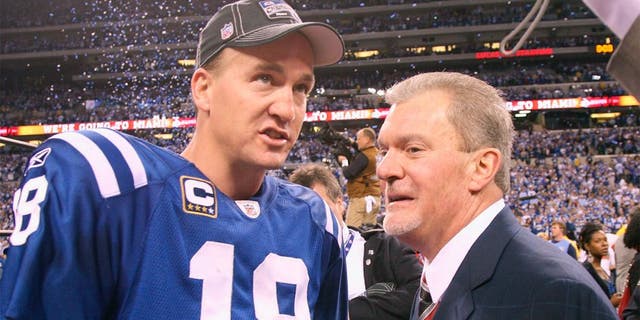 Peyton Manning left the Indianapolis Colts after the 2011 season. But it seems, the love never died.
The Colts released a statement on Sunday backing Manning, the latter of whom was accused of using HGH in a new documentary from Al-Jazeera. Here it is:
We've been made aware of the recent Al Jazeera report concerning Peyton Manning and find it utterly ridiculous. We are thoroughly familiar with Peyton's tireless work habits, his medical history, and, most importantly, his integrity. Peyton played the game in Indianapolis for 14 years the right way. He never took any shortcuts and it would be absurd to suggest he would have taken prohibited performance enhancing drugs. We also note that the "source" of this allegation has since recanted his story. The entire Indianapolis Colts organization and the Irsay family hope this crude effort to besmirch Peyton's reputation will not be permitted to tarnish the legacy of a great Colt.
And there you have it.