College basketball previews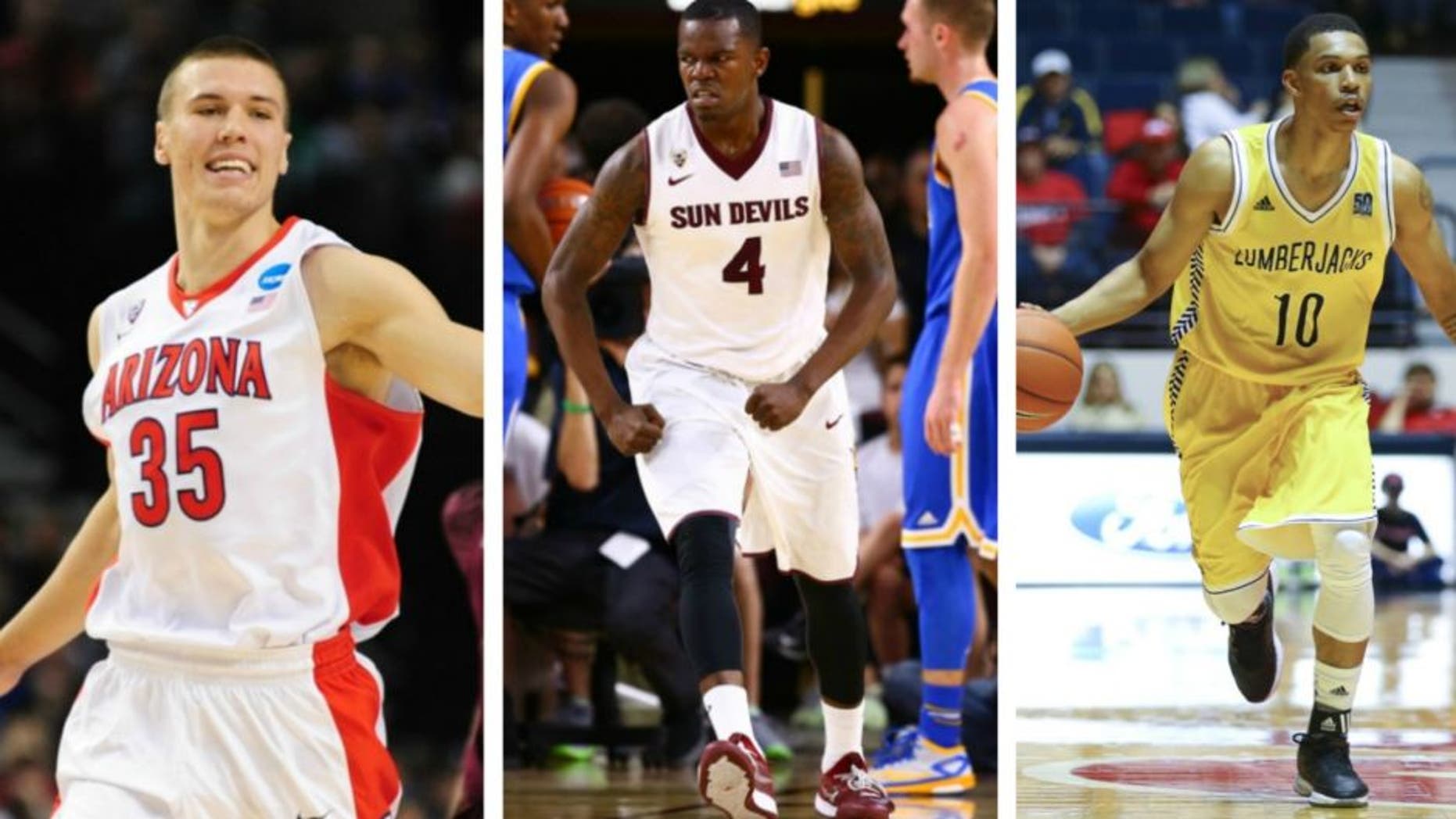 The 2015-16 college basketball season begins Friday. Here is what to look for from defending Pac-12 champion Arizona, Arizona State and Northern Arizona this season.
Wildcats looking for another NCAA run with new group
Arizona coach Sean Miller seems to warn against early expectations every season. Even when the Wildcats had nearly everyone back from an Elite Eight team last season, he preached patience. With a batch of new players and veterans filling new roles the Wildcats may need even more time to gel this season.
Hurley adds big boost of excitement for Sun Devils
ASU has seen blips of excitement for its men's basketball program, most recently with the signing of local star Jahii Carson and when James Harden wore a Sun Devils uniform. The hiring of Bobby Hurley has caused a supernova -- and for good reason.
Lumberjacks return 4 players from CIT runner-up team
NAU's run to last season's CIT championship game ignited a sometimes-blase fan base, put a charge into the program and provided national recognition in a state known more for its two Division I programs. The momentum fully in gear, the Lumberjacks don't want it to stall out by taking a step back this season.