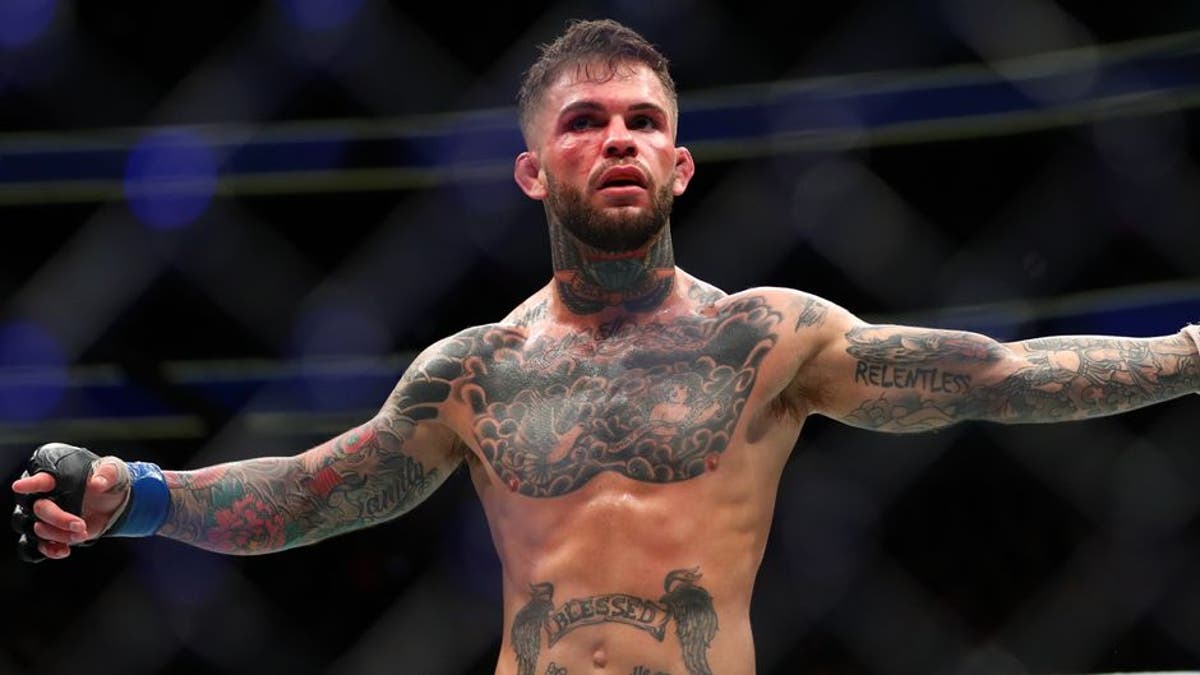 UFC bantamweight champion Cody Garbrandt has long teased that he has a video that shows him knocking out T.J. Dillashaw while they were training partners at Team Alpha Male and now he's ready to release it.
Garbrandt has touted the tape for months while Dillashaw has refuted that such a recording actually exists.
Now the bantamweight king is ready to release the footage and he's offering Dillashaw the chance to do some good with the money that will be made from the video.
"Hey Dillashaw, let's put an end to all of this. I'm going to go out and get as much money as I can from the video of me knocking you out. How about you pick a charity that you want to support and I'll donate 100-percent of the proceeds to that charity," Garbrandt said in an Instagram post on Wednesday night.
Garbrandt actually addressed the infamous video while appearing on "TUF Talk" on FS1 on Wednesday as well when he said he all he really wanted this entire time was Dillashaw to acknowledge that it happened.
Dillashaw has denied the tape actually shows him being knocked out and has taunted Garbrandt to release the footage if it exists.
"I have it on my phone actually. That's the gym. I've knocked T.J. out multiple times. It doesn't matter. July 8, it's going to happen again," Garbrandt said. "So that's the thing, I can release it, if TMZ wants to give $50,000, I don't need the money. If T.J. were in my shoes, he would do that. He sold out for $60,000 to go to MusclePharm and leave everybody who shouldered him and made him into the world champion that he was.
"I just wanted him on the show admit that it happened and I don't have to release any of it, that's not what I'm about or my team is about."
Given the back and forth between the two fighters about the footage it certainly appears that Garbrandt is ready to release the tape and do some good at the same time.
As of yet, Dillashaw hasn't responded to the offer.