Coach: We're planning Ronda Rousey's return to dominance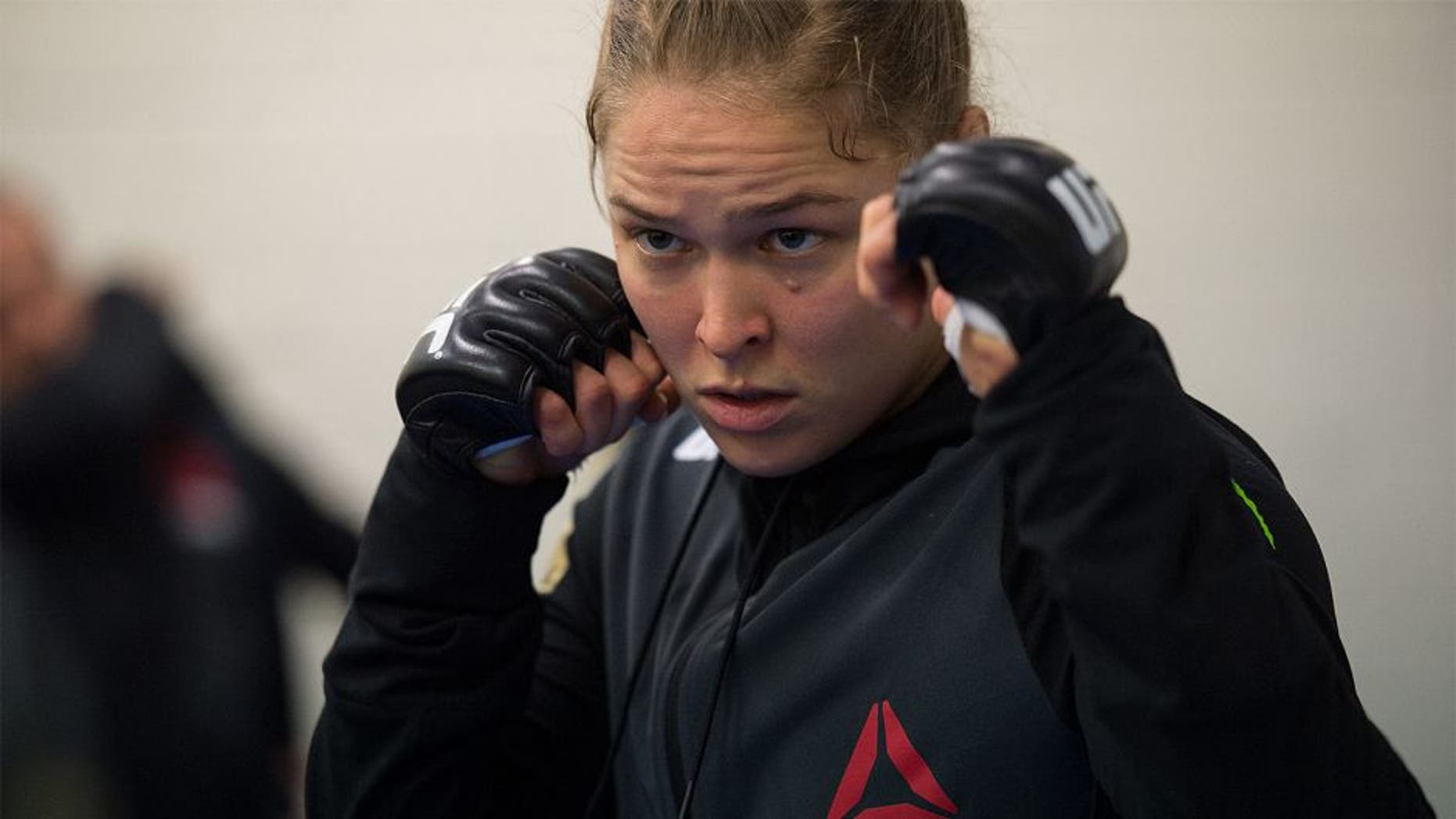 Ronda Rousey has been on a physical and emotional roller-coaster over the past several months that has included a brutal KO loss and suicidal thoughts, afterwards. Her nutrition coach and former fighter Mike Dolce tells MMAJunkie that the bantamweight has zeroed in on making a return and returning to the top of the UFC.
"She's extremely refocused, and the team is definitely moving forward," Dolce said.
"We're all rowing in the right direction, and now it's just a matter of sitting back and waiting for the right time for her to step back in again."
Rousey has many professional interests and obligations outside of fighting, including Hollywood films. Dolce insists that the fighter has her mind on competition, now, however.
Before being dominated by Holly Holm last November, it had been nearly a decade since the two-time Olympic judoka had suffered any type of defeat. It couldn't have been easy to revisit defeat, and in such a crushing way.
Dolce insists that the goal for Rousey, now, isn't just to make a comeback, but to get back to complete domination. "We're planning Ronda's comeback and her world domination," he promised.
That goal likely seems a lot more attainable now that Miesha Tate is the 135-pound women's champ. Tate choked out Holm last month to earn the UFC title.
Whereas Holm continues to seem like a nightmare matchup for Rousey, the Rowdy One already owns two submission victories over Tate. Time will tell how well Rousey does in her return, but becoming champion again likely seems all the more possible for her, adding to her motivation.
"That's really what it's about. The last loss Ronda suffered was in the 2008 Olympics, where she battled back and won a bronze medal," Dolce reminded.
"She has been undefeated since, all the way to November 2015."