Cleveland Indians outfielder in stable condition after suffering life-threatening bacterial infection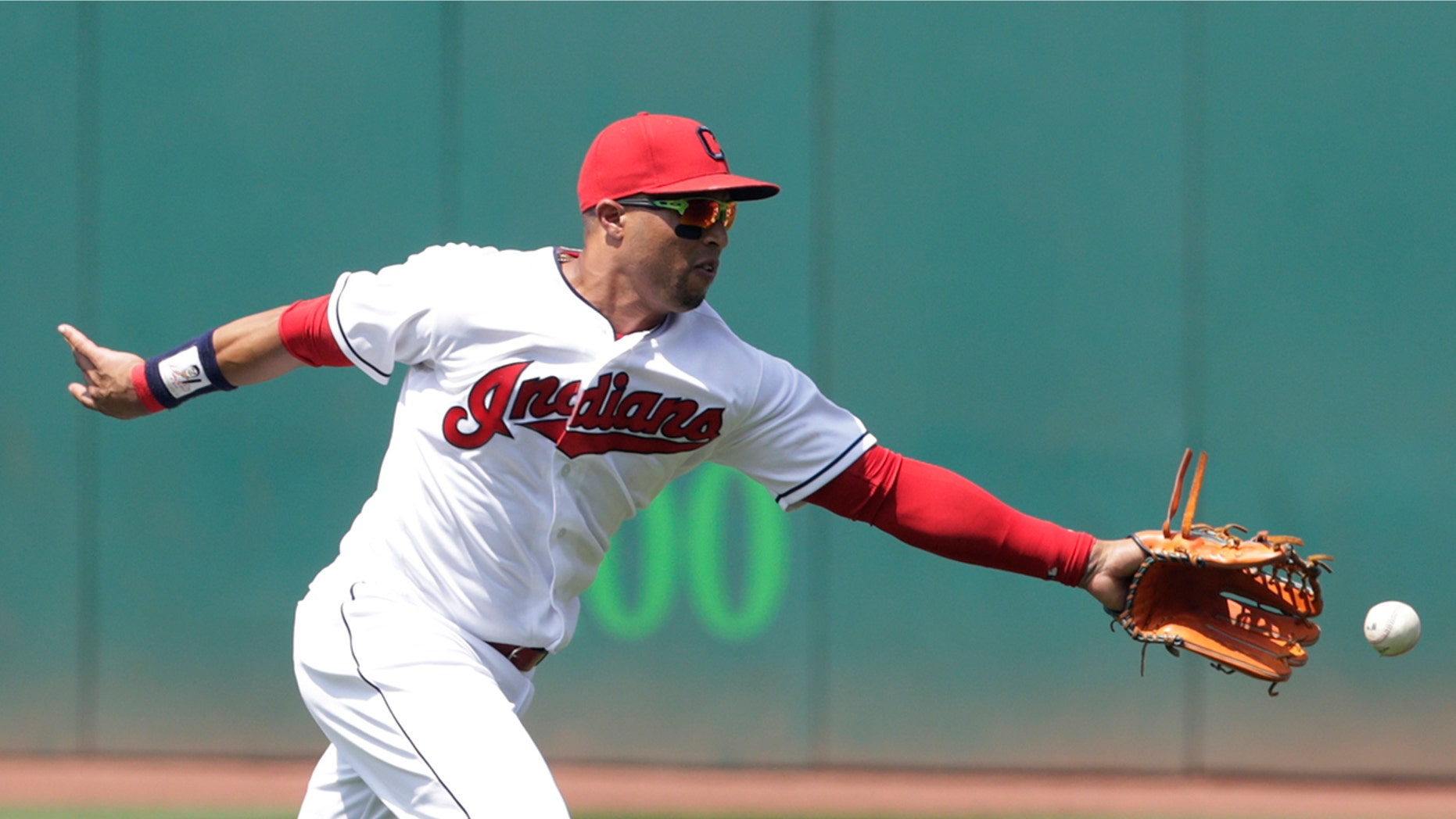 Cleveland Indians outfielder Leonys Martin was in stable condition Monday as he recovers from a life-threatening bacterial infection, a team executive said.
Martin has been hospitalized at Cleveland Clinic for about a week after the infection attacked his organs, general manager Chris Antonetti told reporters. Martin's prognosis is good, but his "progress will be measured in weeks, not days," he said.
Doctors determined that the infection entered the 30-year-old's bloodstream and created toxins that damaged his internal organs and compromised their function.
"It was very serious," Antonetti said. "Thankfully he's made a lot of progress in the last 24 to 36 hours and he has regained a lot of the organ function. He's in a good path right now and we're hopeful he'll make a full recovery. But, he has a long way to go."
Martin played in Tuesday's game against the Minnesota Twins, but felt sick in the middle of the night. He continued to feel ill into the next morning and was taken to the hospital where his condition worsened.
"It progressed rapidly," Antonetti said. "It was life-threatening."
Martin's infection is non communicable, Antonetti said, adding that doctors haven't defined the type of bacteria that was affecting him or how it entered Martin's system.
Martin was placed on the 10-day disabled list Thursday. He is batting .333 with two homers and four RBI in the six games he's played with the Indians this season. He was acquired in a trade from the Detroit Tigers in the middle of the season.
The Associated Press contributed to this report.