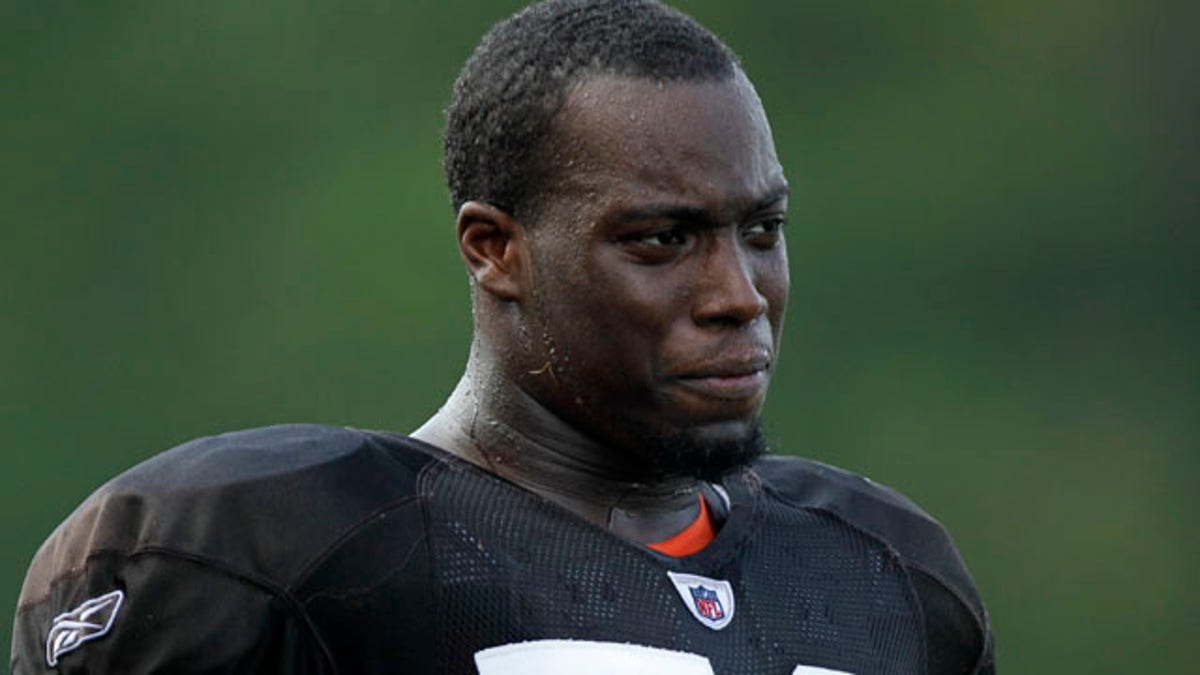 BEREA, Ohio -- Cleveland Browns linebacker Marcus Benard has been released from a hospital after collapsing in the locker room.
Benard was sitting in a chair in front of his cubicle Thursday when he suddenly fell to the carpeted floor. Some of his teammates, who were getting dressed for practice, thought he may have been joking before linebacker Matt Roth yelled for a trainer.
Benard did not appear to lose consciousness and his eyes were open as three members of Cleveland's training staff checked on him. He was taken to Southwest General Hospital. A hospital spokesman said Benard was released.
The 25-year-old Benard, who leads the Browns with 4 1/2 sacks this season, was sitting up and appeared alert when he was wheeled out of the team's facility on a stretcher and placed in an ambulance. He collapsed just as the 45-minute media interview period was ending.
Benard made Cleveland's roster last season as an undrafted free agent from Jackson State. He has started two games this season for the Browns (3-5), who host the New York Jets (6-2) on Sunday.