Clayton Kershaw loses his mind over umpire's call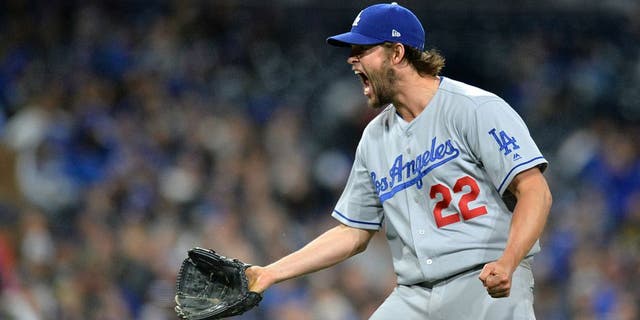 Dodgers ace Clayton Kershaw was excellent over 7.1 innings against the Padres Saturday, allowing five hits and one earned run as he picked up his fifth win of the season. Kershaw finished the game with an uncharacteristic four walks, however, and admitted after the game that he let his emotions get the best of him followinga controversial call by home plate umpireToby Basner in the bottom of the eighth.
With a man on first and one out, Kershaw fired what he believed to be strike three past San Diego's Wil Myers, but Basner called a ball on the pitch, which was on the outside edge. Kershaw did a spinning jump in place and roared in the direction of home plate, but then put his head down and turned back to the mound. Myers would later draw a walk, and Kershaw then exited the game.
Via DodgerBlue.com:
"It probably was a ball," Kershaw said. "Just showed too much emotion."
Bob DeChiara | USA TODAY Sports