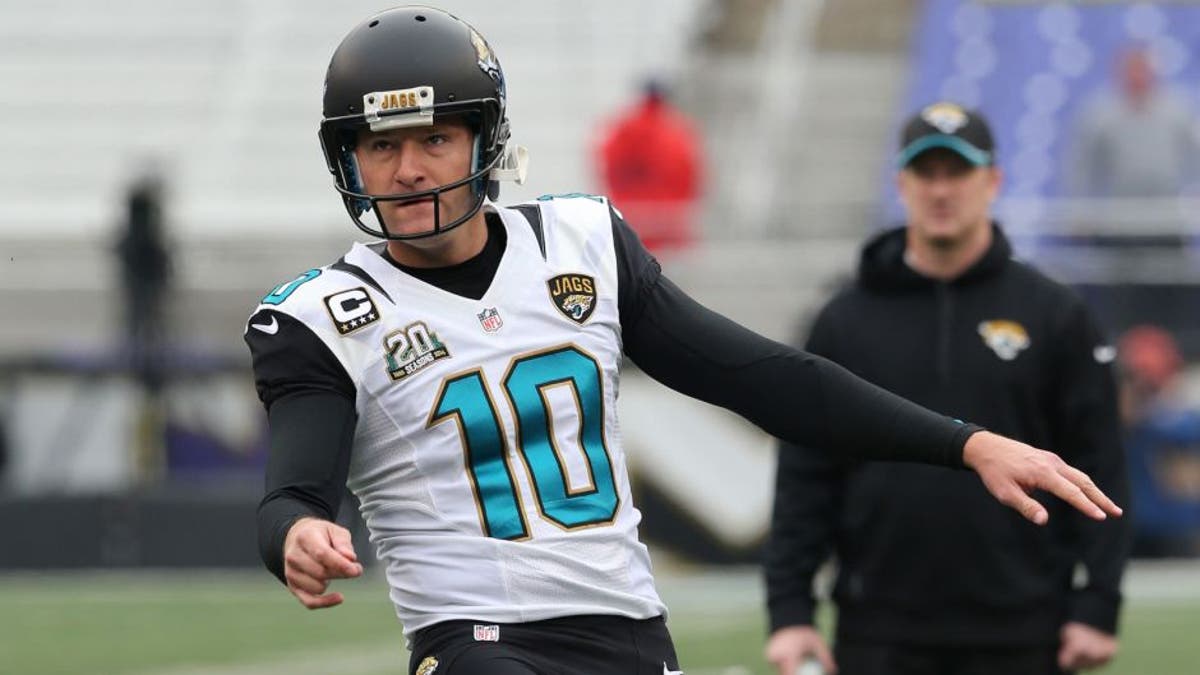 When newly acquired kicker Josh Scobee arrived in Pittsburgh on Monday, he apparently had a chance to tack on another year to his contract. Out of deference to the man he is replacing, Scobee refused.
Scobee, obtained from Jacksonville on Monday for a sixth-round pick, had no interest in trying to take the job of Shaun Suisham, who was lost for the season with a torn ACL in the team's first preseason game.
"First and foremost, Shaun Suisham has been an excellent kicker here," Scobee said per PennLive.com. "I mean the past three years he's put up amazing numbers. So I'm not trying to come in and take his job. I'm not saying that next year I'm going to be here because I don't know."
Scobee's services were needed after Suisham's initial replacement, Garrett Hartley, went down with a hamstring injury in Saturday's preseason game. Hartley was placed on season-ending injured reserve Tuesday.
Scobee is set to earn $3.425 million in the final year of his contract. He'll spend his 12th NFL season in Pittsburgh, but with Suisham signed through the 2018 season, Scobee might be one-and-done in the Steel City.
h/t: PennLive.com