Chip Kelly: Saints QB Drew Brees is one of the best of all-time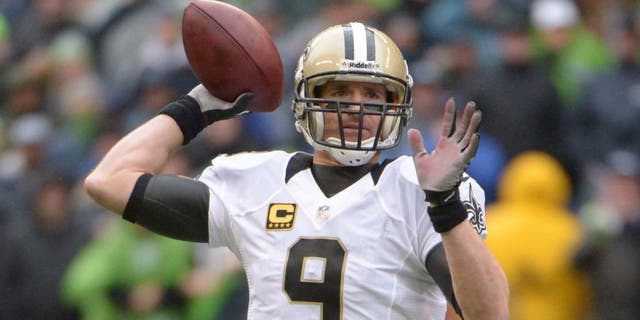 NEWYou can now listen to Fox News articles!
Philadelphia Eagles head coach Chip Kelly apparently holds New Orleans Saints quarterback Drew Brees in very high regard. According to Kelly, the Eagles' upcoming challenge will pit them against one of the best to ever do it.
"He is one of the all-time great quarterbacks to play in this league," Kelly said to reporters when asked about Brees, per Eliot Schorr-Parks of True Jersey.
After missing Week 3 with an injury, Drew Brees returned in Week 4 to throw for 359 yards and two touchdowns against the Dallas Cowboys. According to Kelly, one of Brees' best features is his ability to dominate in the pre-snap portion of the game.
"Unfortunately, the answer may be yes," Kelly said when asked if it is impossible to successfully blitz Brees. "He is just so intune with what they are doing, and he's so sharp with what they do. You listen to his work ethic, how much he studies, how much he works at the game. It makes it very, very difficult."
MORE NEWS: Want stories delivered to you? Sign up for our NFL newsletters.
The Eagles are a very aggressive defensive unit under coordinator Bill Davis, often using press-man and zero coverage concepts. Expect to see the Eagles at least attempt to get to Brees by bringing pressure off the edge and through the interior.