Chinese girl outshines NBA star Klay Thompson in shooting game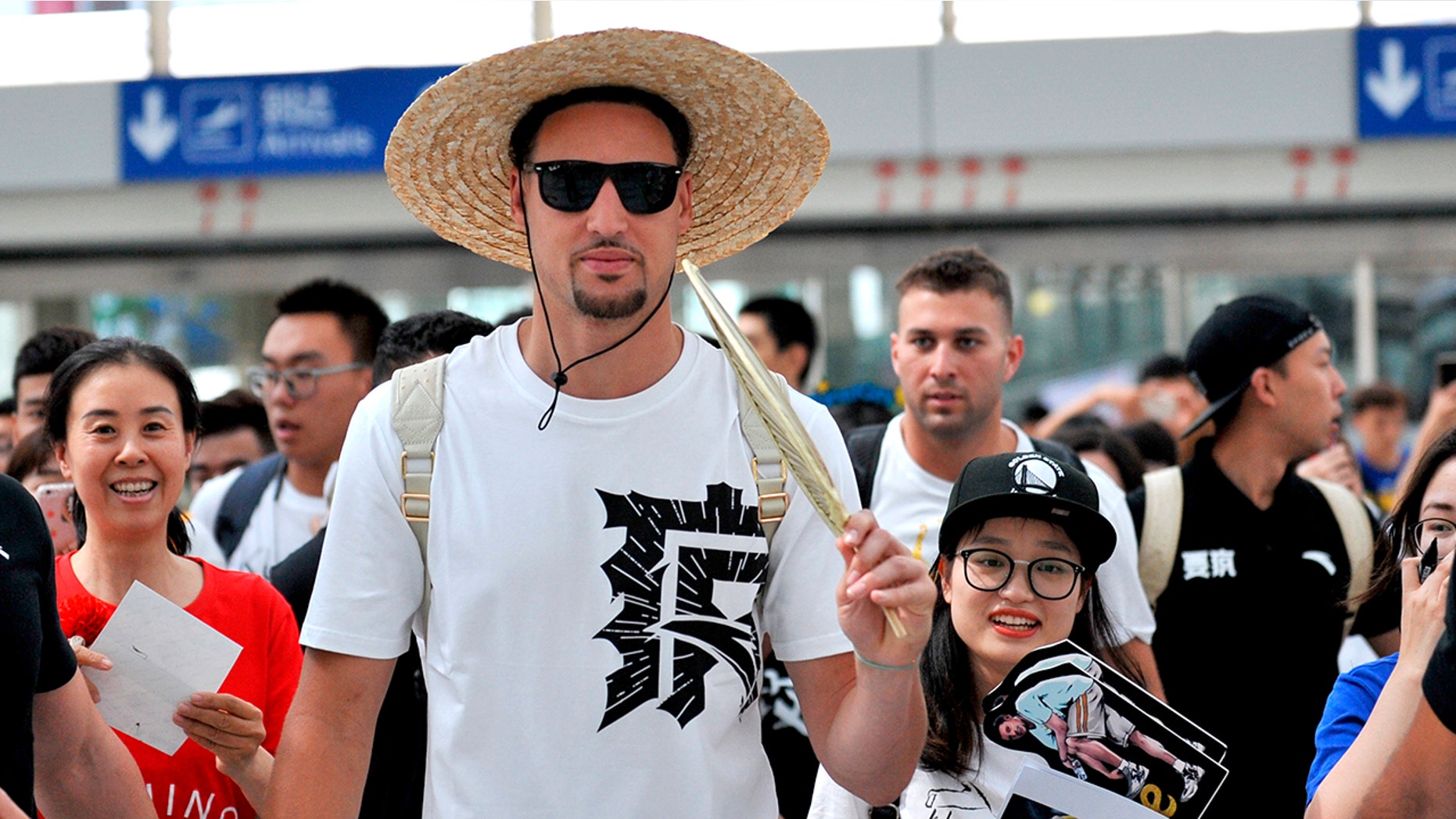 Golden State Warriors guard Klay Thompson, a three-time NBA champion and one of the league's top sharpshooters, appeared to have met his match during a recent visit to China.
Thompson, on Tuesday, played a game of pop-a-shot with an unidentified Chinese girl and was clearly overmatched.
The girl was putting in buckets one after the other, while Thompson appeared to struggle a bit.
At least on this trip, Thompson hasn't attempted to dunk.