Chiefs rookie Marcus Peters put on an intercepting show at camp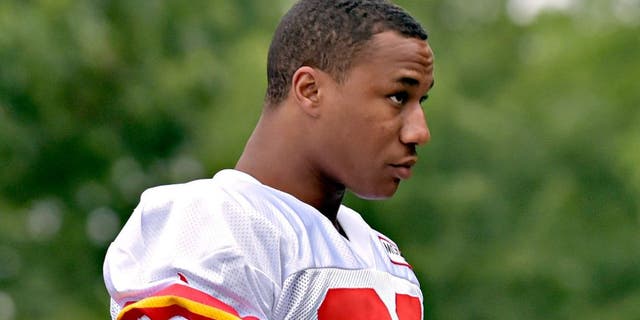 That delayed start did nothing to slow the progress of Marcus Peters.
The Chiefs first-round cornerback is putting on a show at camp, according to reports. During one session, he intercepted three passes and nearly had a fourth.
"Not a bad day," Peters told ESPN. "Not a bad day at all. I played fast. I made some plays on the ball. I've been having some chances to make some plays on the ball, but I couldn't capitalize on them."
Three out of four ain't bad for a turnover-starved Chiefs' defense. They tallied only six last season.
Peters' play could change that. He's currently third on the depth chart, but could step in for the soon-to-be suspended Sean Smith.
If he does, Peters expected he'll step in front of some passes too.
"I feel I should be able to make these kinds of plays," he said. "That's what I do. Now it's time for me to do it on a consistent basis."
(h/t ESPN)