Chiefs kicker lives late dad's 'biggest dream' by flying with Blue Angels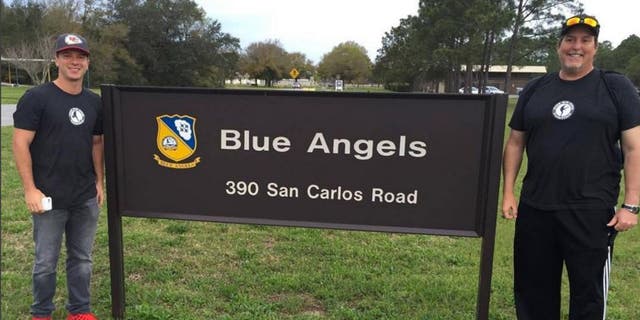 Kansas City Chiefs kicker Cairo Santos enjoyed the opportunity of a lifetime Tuesday when he was able to spend the day flying with the U.S. Navy Blue Angels. The stunt flights are a cool experience for those with strong stomachs, but a day with the unit was even more meaningful for Santos; the kicker's father was a stunt pilot who died in a plane crash in September 2013.
The 24-year-old Santos said Thursday's experience helped him feel closer to his late father.
Santos was not always able to spend as much time with his father as he would have liked. The Brazilian-born kicker left home at 15 years old for a student-exchange program with St. Joseph Academy Catholic High School in Florida. Santos discovered football while on the exchange program and, thanks to his father's encouragement, ended up staying in the United States to pursue his football dreams. Santos earned a football scholarship to Tulane University and was a senior for the Green Wave in 2013 when he received the phone call telling him his father had died.
Although some might shy away from planes after losing a family member in a plane crash, Santos's day with the Blue Angels shows Santos won't back down from frightening choices. Those who wish to keep their feet on the ground while still getting a taste of the Blue Angels experience are in luck, however, as the kicker documented his entire experience on the NFL's Snapchat account.