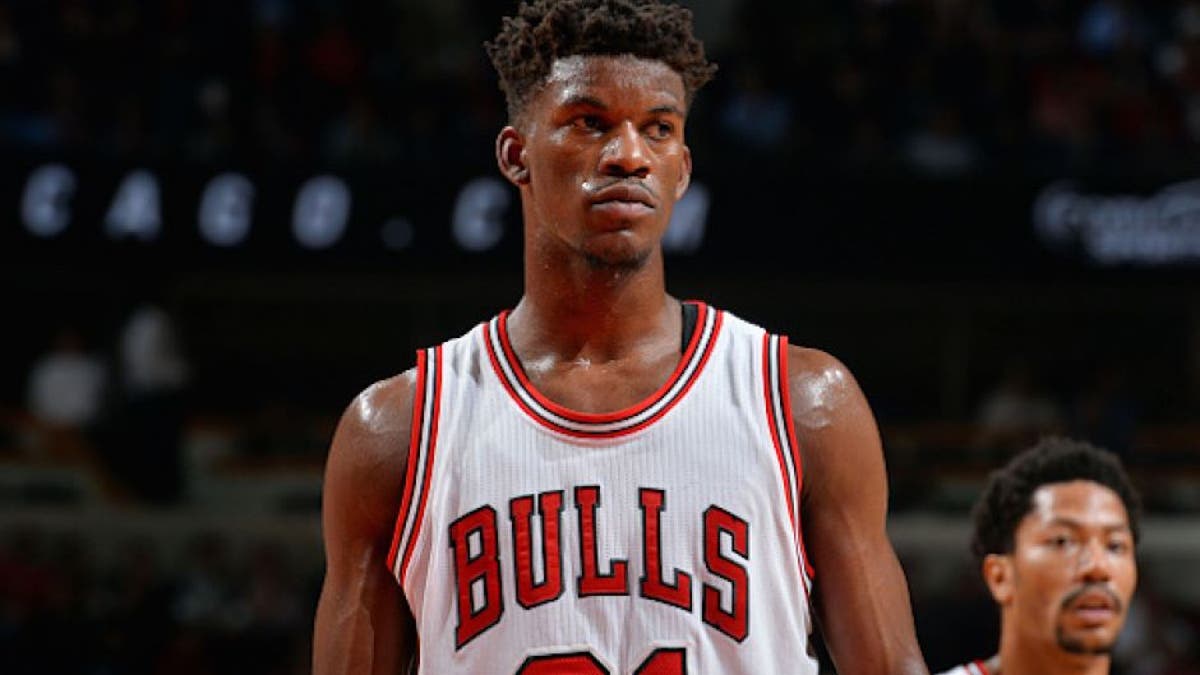 Chicago Bulls fans got a treat at the Lollapalooza Music Festival when the Bulls' stampede drumline joined electro-duo Odesza during their set on Aug. 2.
Before the set, the Chicago Bulls tweeted that Odesza (an electronic music project based in Seattle) "came ready for their Lollapalooza performance." The tweet included a photo of the two frontmen sporting customized Chicago Bulls uniforms.
While Odesza also brought out a full live band on stage, the highlight of their set at the Chicago music festival was when the hometown drummer boys joined the stage.
According to NBA.com: "The Stampede is comprised of professional drummers that are former members of championship drum corps" and that "they are known for energetic, trick-filled, 'don't try this at home' performances."

Odesza also included the USC Marching Band during their 2015 Coachella Performance.
For a full gallery of Chicago Bulls fans at the music festival, including Benny the Bull mascot, click here.