Chicago Bulls' Derrick Rose out, Joakim Noah questionable for Game 1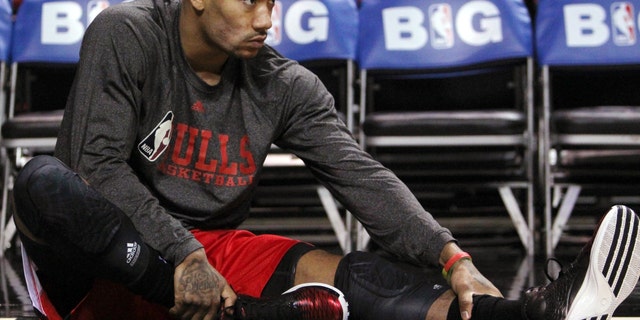 NEW YORK – Chicago coach Tom Thibodeau has ruled out point guard Derrick Rose for the opener of the Bulls' first-round series against Brooklyn but left open the possibility Rose could play later in the postseason.
Thibodeau also says the Bulls will determine Joakim Noah's availability for Saturday's Game 1 before tip-off.
Noah has battled plantar fasciitis in his right foot and played in only three of the last 15 games of the regular season. The Bulls would miss Noah, who grew up in New York, against fellow All-Star center Brook Lopez.
Thibodeau says Noah is "disappointed" that he may be unable to play, but that "you don't want him out there if he's injured."
Rose hasn't played since tearing an anterior cruciate ligament in last season's postseason opener but has been practicing for weeks.