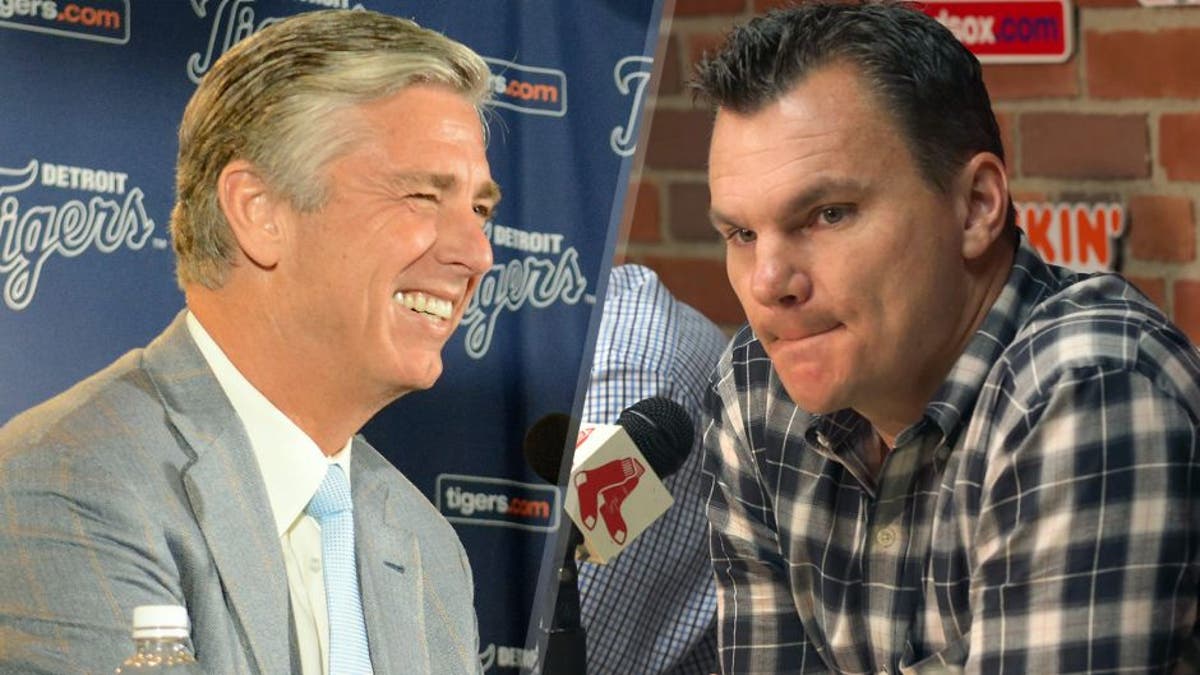 The Boston Red Sox shocked the baseball world by hiring former Detroit Tigers general manager Dave Dombrowski as their new president of baseball operations.
As a result, former GM Ben Cherington stepped down, declining an offer to stay with the team.
Cherington had been with the Sox since 1999 and said he was surprised by the Dombrowski hire.
"Yeah, I was surprised," Cherington told reporters via MLB.com. "As I've talked about a little already, obviously over the course of the summer and the last several weeks, we've been involved in a lot of self-examination and review of everything. I've been working on that with John, with others from the ownership group, obviously with baseball operations.
"That has transpired over several weeks with the sole focus of trying to find solutions -- solutions to the problems that exist particularly at the Major League level and have plagued us. There was a lot that came from that."
Despite the out-of-the-blue nature of the hire, Cherington said that he was thankful for the opportunity in the first place.
"I was given the opportunity to do this job, and I was rooting for this team a long time before I worked for it. I will always be grateful for that opportunity," Cherington said. "I also want to say that I have a great respect for Dave Dombrowski. His résumé speaks for itself. He will be an asset, clearly, for the Red Sox."
(h/t MLB.com)