Check out this unbelievable stat on RB Leonard Fournette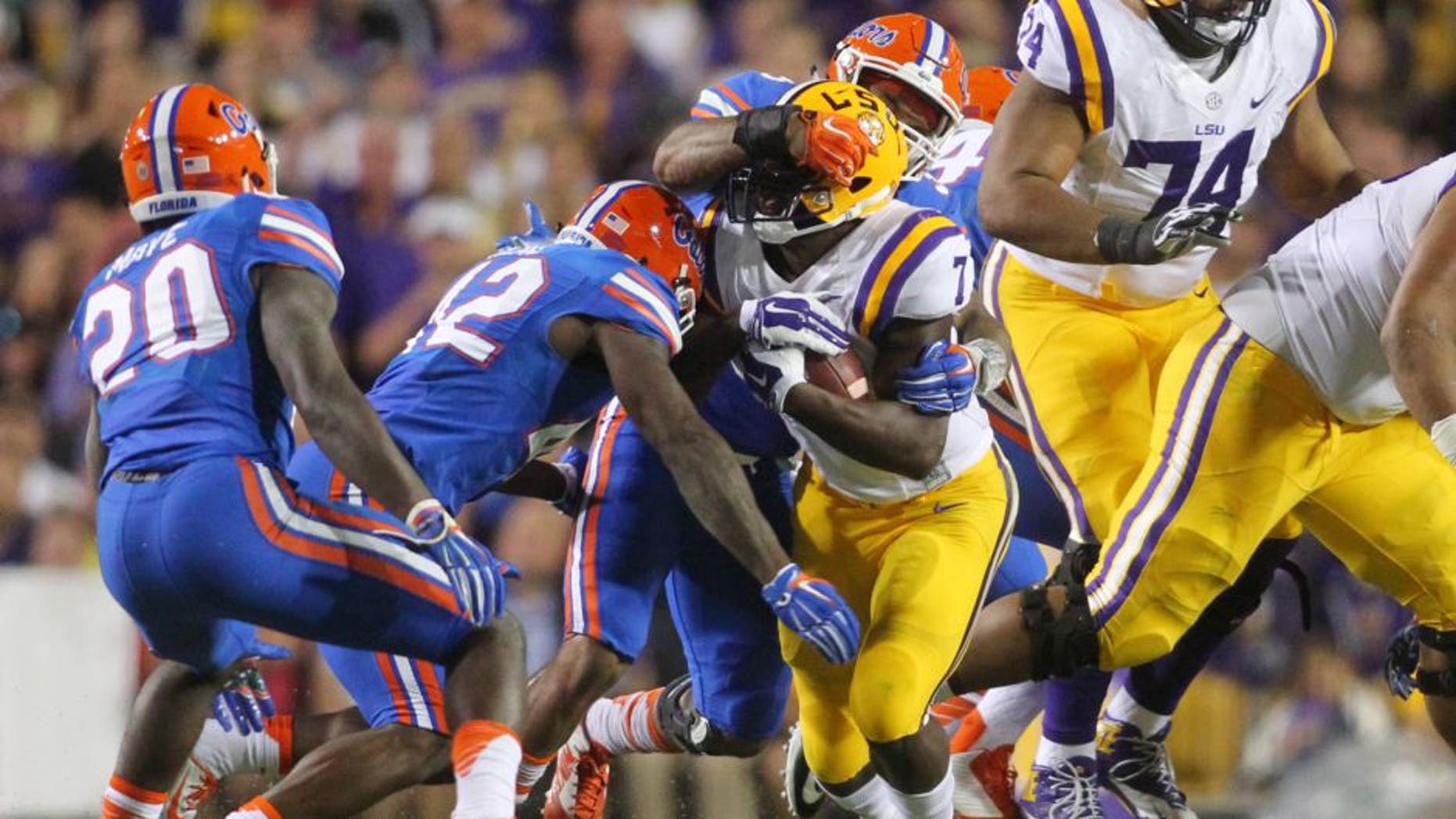 The LSU running back is truly having a historic year Crystal LoGiudice USA TODAY Sports
As if LSU's running back can't get any more impressive, this statistic on Leonard Fournette may enhance the perception of his talents even further.
Had Fournette not played in any of the fourth quarters this year (six in total), he'd still lead the nation in rushing touchdowns, rushing yards per game, and total rushing yards.
Let that sink in for a moment.
On the year, the New Orleans native has rushed for 1,202 yards and 14 touchdowns through the first six games of LSU's schedule. He's also running to the tune of an 8.0 yards-per-carry average.
Should Fournette stay on this pace of averaging 200.33 yards per contest, he'd finish the year with 2,203 yards rushing. It'd place him fifth all-time in most rushing yards for a single season (behind Barry Sanders, Melvin Gordon, Kevin Smith, and Marcus Allen, respectively).
Fournette could theoretically could still feature in a conference title game, and (potentially) multiple playoff contests.
He's truly in the midst of a historic season.