Chargers aren't using Melvin Gordon with the game on the line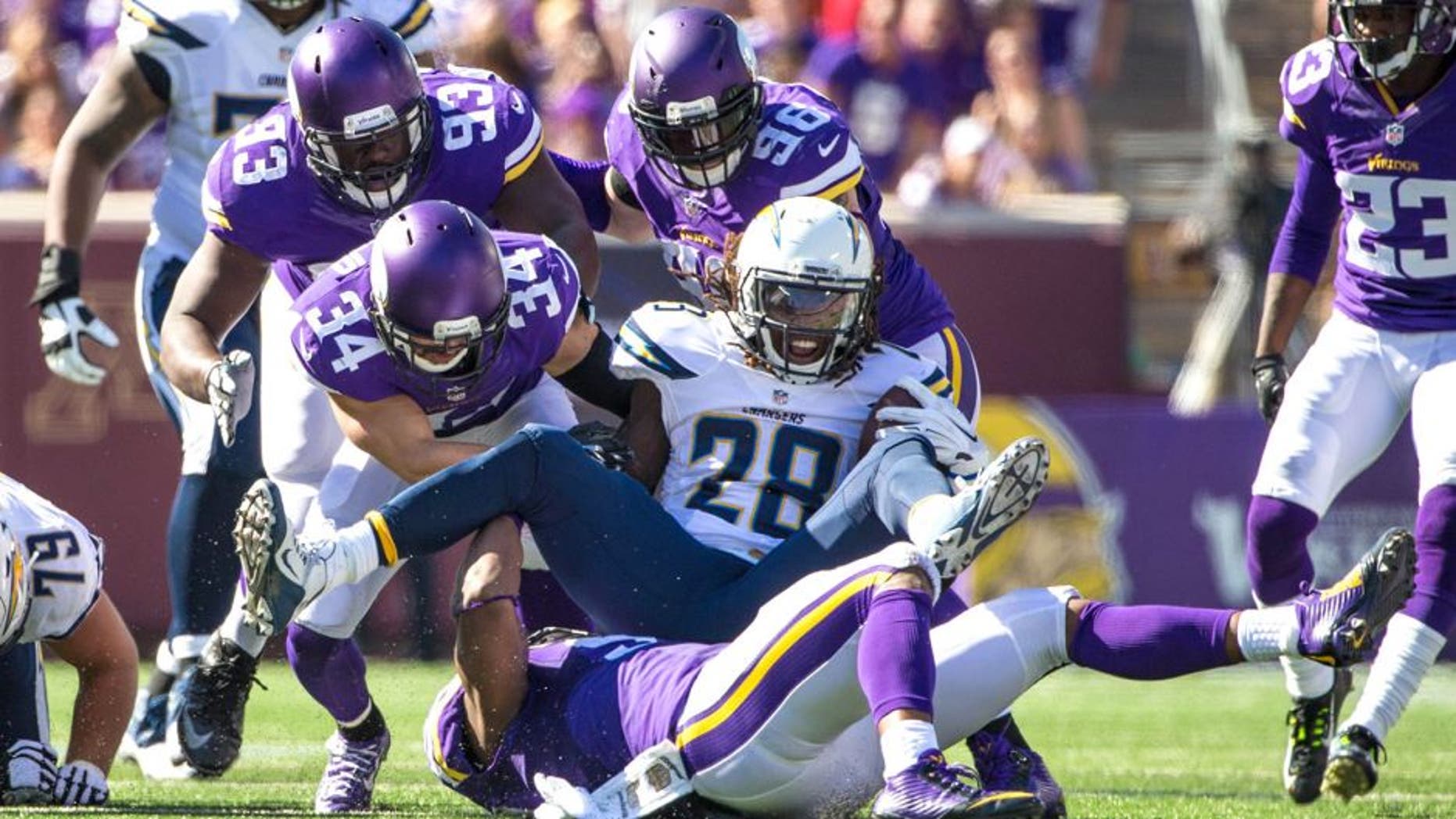 Melvin Gordon has been a part of a running back rotation before.
That's not what the Chargers claimed they drafted him -- but it's exactly where the prized rookie finds himself right now.
"We've got Danny (Woodhead), we've got some great receivers and we've got Bo (Branden Oliver)," Gordon told ESPN's Eric D. Williams. "You've got to share the ball."
The Chargers seem more than willing to share Gordon's meaningful carries, though. He has one one third-down carry in three games. He has five career fourth-quarter carries. And he doesn't have any red zone totes.
All three seem to suggest that despite Gordon's high selection, the Chargers don't trust him. And yet, even after games like the one in Minneapolis last weekend, they still grumble that they haven't found offensive balance yet.
They've passed the ball 104 times and run only 84. No. 28 just hopes he'll be a part of the process if those two numbers ever even out.
"That's just what it is, and that's just the guys we've got on this team," Gordon said. "So when I get the chance to get the ball, I've just got to make the best out of it."
(h/t ESPN)