Chargers announce they're staying in San Diego for 2016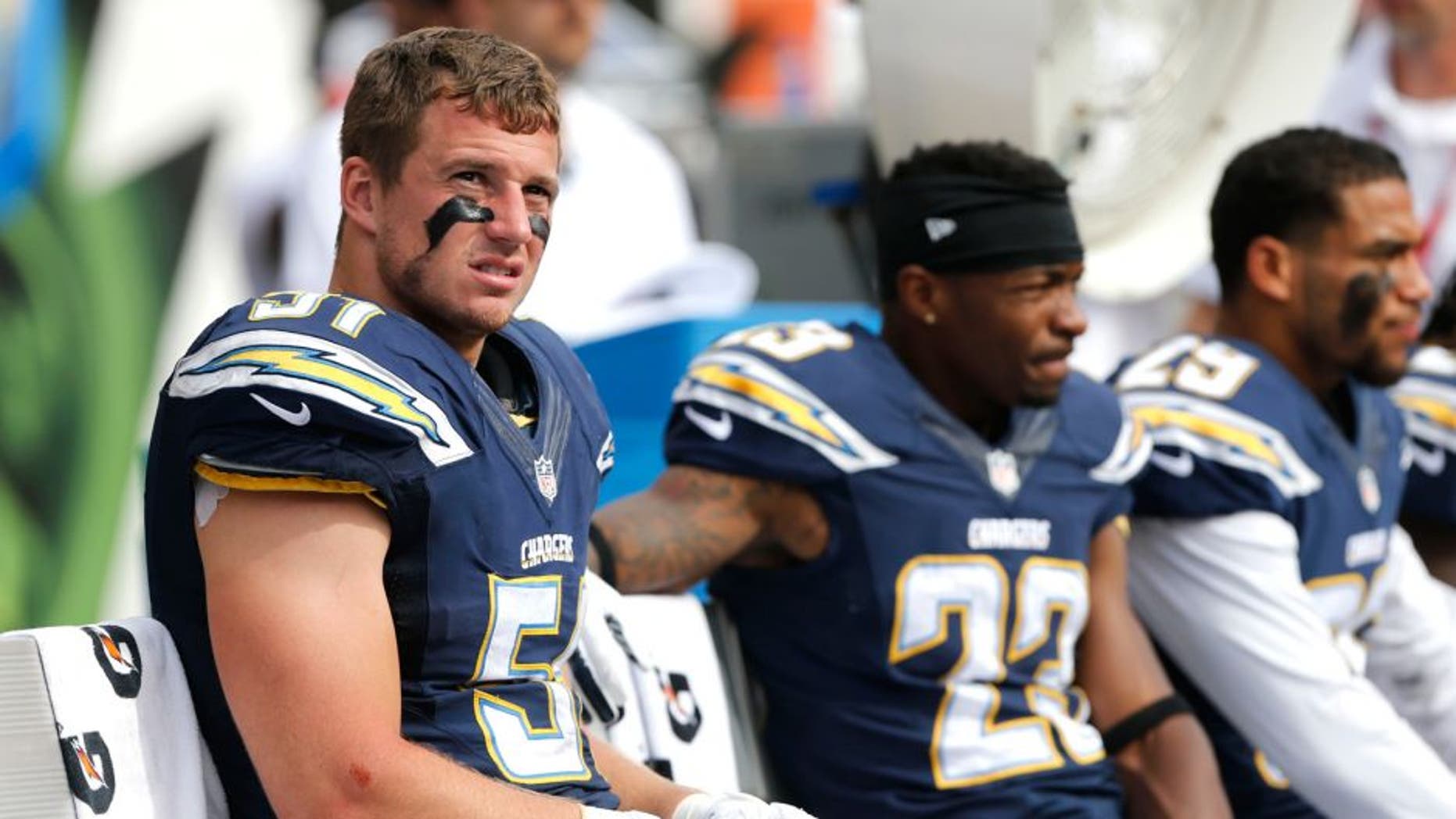 The Chargers are staying in San Diego for the 2016 season – even if they continue to flirt with the Rams about possibly moving to Los Angeles and sharing a stadium.
Chargers chairman Dean Spanos announced that the team will stay in San Diego for 2016, and in a statement, said he hopes to keep the team there.
Today I decided our team will stay in San Diego for the 2016 season and I hope for the long term in a new stadium.
I have met with Mayor Faulconer and Supervisor Roberts and I look forward to working closely with them and the business community to resolve our stadium dilemma. We have an option and an agreement with the Los Angeles Rams to go to Inglewood in the next year, but my focus is on San Diego. 
This has been our home for 55 years, and I want to keep the team here and provide the world-class stadium experience you deserve. 
Earlier on Friday the San Diego Union Tribune reported the Chargers and Rams have agreed in principle to a deal that would allow them to share a stadium in Inglewood.
The Chargers have the option to join the Rams, who are returning to the West Coast after leaving the City of Angels in 1995. Despite the announcement by Spanos, the Chargers can decide by Jan. 15, 2017 to leave San Diego for the subsequent season.
From the SDUT:
The next step is for Chargers chairman Dean Spanos to announce his decision about whether he will give his adopted hometown another try. Two sources indicated Friday that announcement is imminent, but they did not provide specifics.
In other words, this could just be more posturing to get a new stadium deal out of the city of San Diego, which is still likely being bandied about.