Carolina Panthers grant wish for 7-year-old with brain tumor at OTAs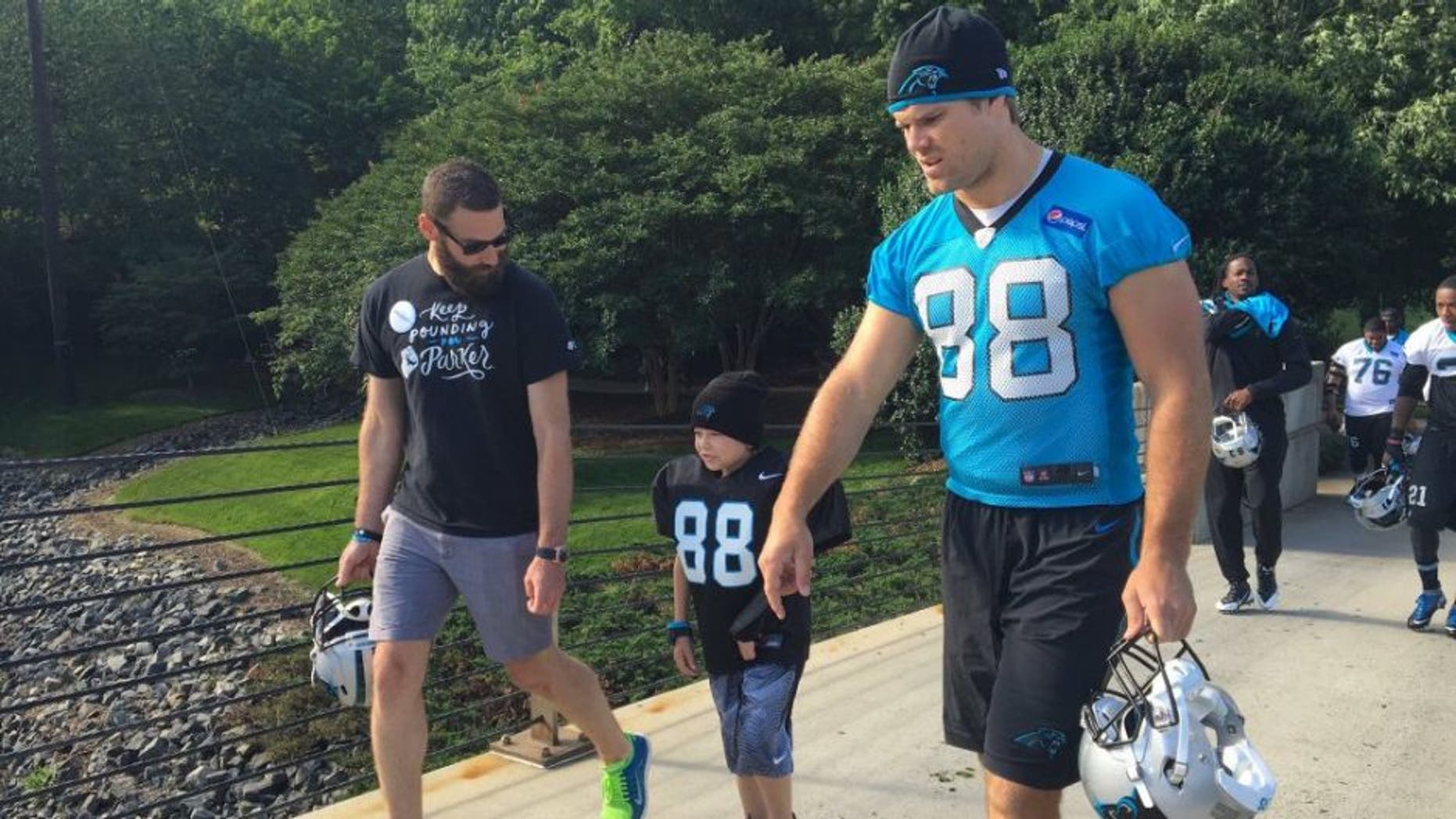 The Carolina Panthers opened practice on Tuesday morning with an extra "player" on the field. He wore No. 88, just like Greg Olsen, only Parker Cowherd is 24 years younger than the Panthers tight end -- and much, much smaller.
But there is plenty of fight in the 7-year-old. Cowherd, who was diagnosed with a rare brain tumor last November, was given the chance to hang out at Panthers practice with his family on Tuesday thanks to the Make-A-Wish Foundation.
It began when Parker signed a contract with the Panthers. His signing bonus was a "big basket full of candy," his mom told the Charlotte Observer. "He was excited about that."
According to the Observer, Parker participated in practice with his brother Owen, who served as his "agent." And while he may be small, Parker knows football.
"He told me one time to get my pads down, so I'm not sure if that came from [tight ends coach] Pete [Hoener] or if he was just judging me, so we're gonna have to talk about that," Olsen said.
Olsen even offered to carry the youngster's helmet, but he didn't need any help. He had it.
"He was ready. He was not shy. He had the helmet and he wanted to carry it. I said, 'You want me to carry it?' 'No, I got it.' I wish somebody would carry my helmet," Olsen said.
Needless to say, it was a dream come true for Parker, and a day he won't soon forget.