Cardinals' Patrick Peterson: 'As of right now, I am diabetes free'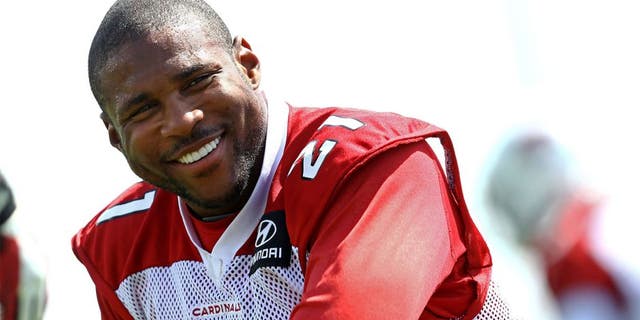 NEWYou can now listen to Fox News articles!
Patrick Peterson is ready to bounce back in 2015.
Though he appeared in all 16 games and was named to his fourth straight Pro Bowl, Peterson's play wasn't necessarily indicative of what he was struggling with under the surface.
The LSU standout had been dealing with diabetes. Head coach Bruce Arians acknowledged Peterson had a blood sugar problem early in the year, something that might have been affecting his play. But now, Peterson is optimistic knowing his diabetes is under control.
"It's a big step, especially after you first find out about something like that, you worry it's life-threatening," Peterson said. "But it's definitely something that's controllable. The team doctors and (head athletic trainer) Tom Reed have done a great job monitoring, and I've been great so far. I'm ready to move forward."
With Peterson healthy and Tyrann Mathieu also feeling healthy again, it's scary to think how good those two can be together can be come fall.
(h/t AZCardinals.com)