Cardinals Carlos Beltran Leaves NLCS Game 3 With Injured Knee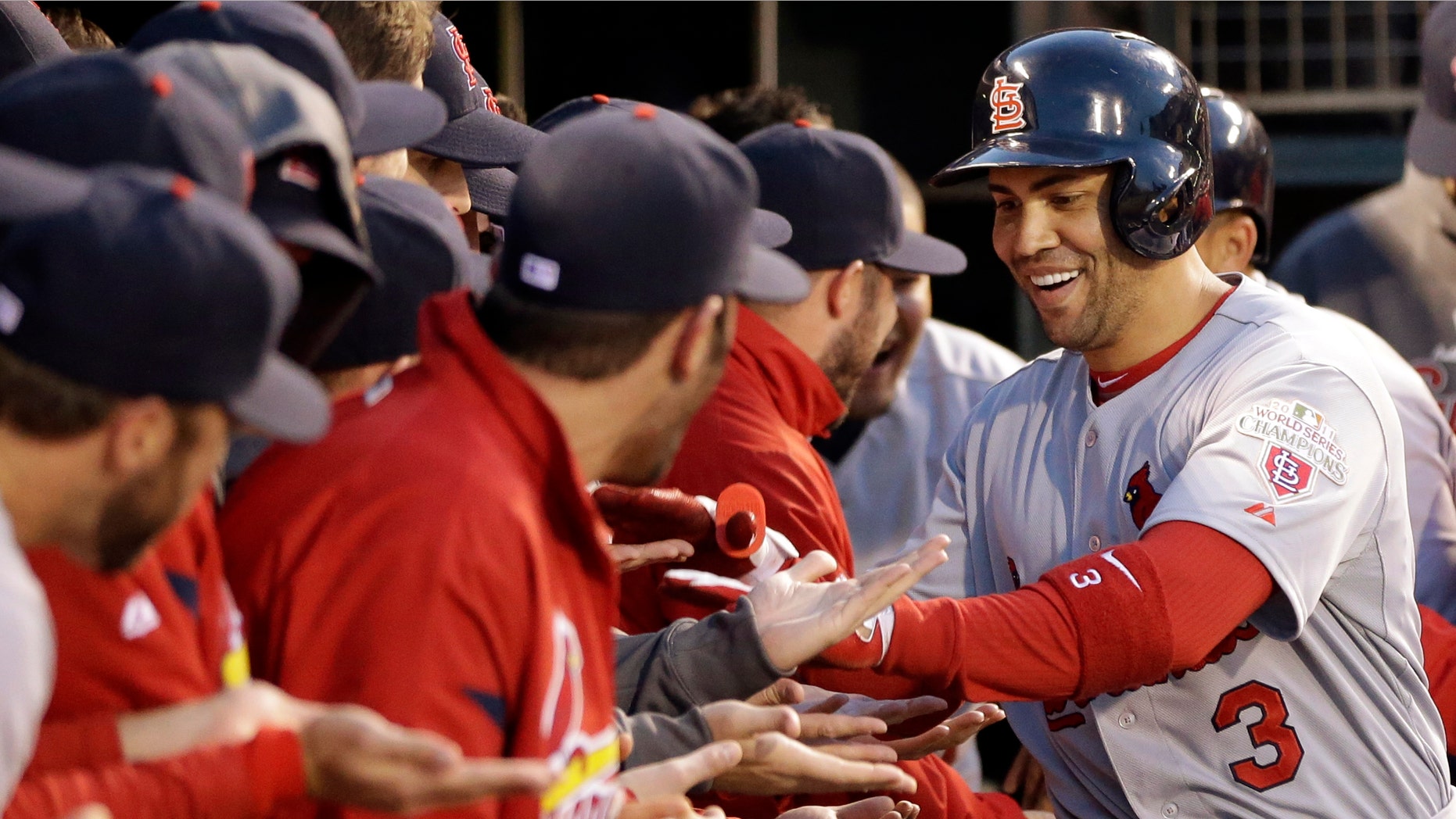 St. Louis, Missouri – On Tuesday, Cardinals outfielder Carlos Beltran reassured fans -- who were speculating about his wrapped hand -- on Twitter "My hand feels super good. nothing to worry."
But on Wednesday, things apparently were not all super good. A strained left knee forced the 35-year-old to leave Game 3 of the National League championship series. His status is said to be "day to day."
The native of Manati, Puerto Rico exited after grounding out in the first inning and Matt Carpenter took his place in the second.
The Cardinals and San Francisco Giants are tied at one game each. Game 4 is Thursday night.
Beltran leads the Cardinals with a .400 postseason batting average. He has three home runs and six RBIs in the playoffs this year.
Beltran leads all players with eight extra-base hits in the playoffs this year. He is a career .375 hitter in the postseason.
It was not certain how Beltran got hurt. He appeared to move down the line after grounding out.
The day before, Beltran had tweeted that he was happy to be back in St. Louis with family. He used the hashtag #familiaprimero ("family first'). He often talks about missing "mi isla" -- "my island."
The six-time All Star made his major league debut in 1999, earning the American League Rookie of The Year Award as a Kansas City Royal. He runs a baseball academy for youth in both St. Louis and Puerto Rico.
In June, playing against the Kansas City Royals, Beltran became the first switch-hitter in baseball to have 300 stolen bases and 300 home runs.
Beltran stole second base during the game. It was his seventh swipe of the season and his 300th in 343 attempts.
Play was stopped and second base was pulled to celebrate.
"I just have to thank God for the opportunity of being able to play this game for a long time," he said at the time, according to MLB.com. "All the glory is for him."
This story contains material from The Associated Press.
Follow us on twitter.com/foxnewslatino
Like us at facebook.com/foxnewslatino