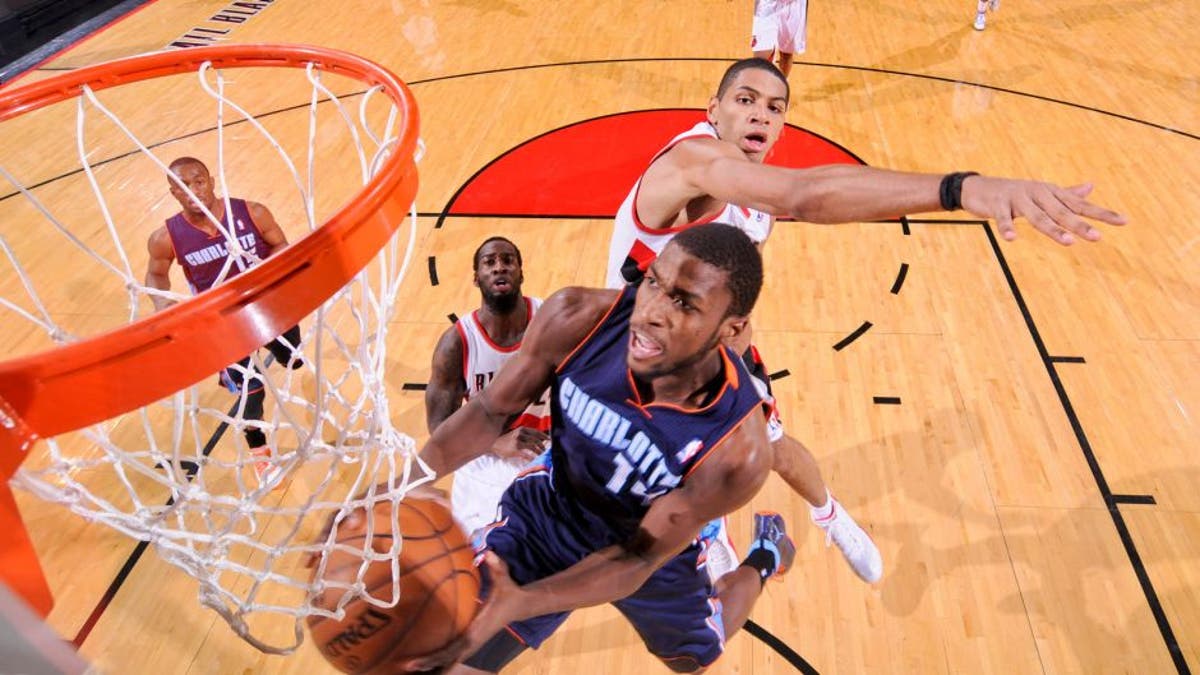 When the Charlotte Hornets traded Gerald Henderson and Noah Vonleh for Nicolas Batum, they added an impact player at a position already filled by one of their brightest young talents.
Michael Kidd-Gilchrist and Batum are both wings who're most familiar with the small forward spot. However, that doesn't mean they can't be on the floor at the same time. Here's SB Nation's At the Hive with a look at how Charlotte can get away with playing two of their best players together, instead of apart:
"One of the new revolutionary parts about the modern NBA, however, is the fact that many teams play 'positionless basketball.' All five guys on the court simply just play. It doesn't matter what position you are known for having. The Warriors just won the championship by not starting a player taller than 6-8. To be successful, you need players who can play and guard multiple positions on the floor. The notion that MKG and Batum can't co-exist is a bit far fetched to me. Both should be considered 'wings' instead of small forwards; they both play naturally on the perimeter and guard other perimeter players. Take MKG for example: there isn't one position or player in the league that you are uncomfortable with him guarding. Batum has also been a solid defender throughout the course of his career, using his length and athleticism to bother guys. With MKG and Batum on the floor at the same time, the Hornets will have one of the best perimeter defending duos in the entire league."
The NBA is a copycat league, and many teams will try to mimic the playing style Golden State used to win a championship last season. But the Hornets may not be in a position to try. Neither Batum nor Kidd-Gilchrist (actually, especially Kidd-Gilchrist) is a capable three-point weapon, and Charlotte's spacing could be terrible on offense -- particularly when either Kemba Walker or Jeremy Lin are running point.
Defensively it should be solid, but the Hornets were already dominant on that end last year and they missed the playoffs. Their offense needs to improve, and it's to be seen whether Batum and MKG can help out on that end.
(h/t: At the Hive)